BAFTA bosses have stood by their decision not to feature Bob Hoskins in this year's 'In Memoriam' feature as the actor has already been honoured.
MORE BAFTAS:
Despite the British actor winning a BAFTA in 1986 for his role in the film 'Mona Lisa', he didn't feature in the obituary section of the ceremony on Sunday night, leading to anger from fans of the star on Twitter.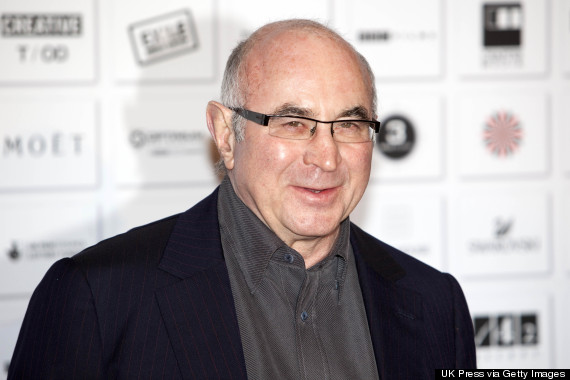 Bob Hoskins
But BAFTA bosses have now denied snubbing the star, who died in April last year, as he had already been included in the obituary feature for the BAFTA TV awards in May and that it was common practice only to feature in one ceremony.
The actor's youngest daughter, Rosa Hoskins, accused BAFTA of 'bad form' following the ceremony but said he 'needed no external validation' by receiving a further nod from BAFTA.
Responding to fans' anger, she said: "Thanks to everyone who's expressed dismay that Dad wasn't mentioned in the #Bafta obituaries. But he wouldn't have cared."
An army of upset fans had taken to Twitter to express their disbelief that both Bob and actor and comedian Rik Mayall, who also died last year, could be omitted...
Epic fail by @bafta, missing out Bob Hoskins and Rik Mayall from their "In Memoriam" section last night.....two British LEGENDS!!

— Carl (@RFCCSN) February 9, 2015
Brit Legends Rik Mayall & Bob Hoskins missed off the Memorial Reel?!

Some Fool at #BAFTA picked a whole Bunch of oopsie Daisies there

— Mikey Walsh (@thatbloodyMikey) February 8, 2015
Did Bob Hoskins like, die too late or something? Rik Mayall left out too. And 'Diversity' is clearly just some name of a dance troupe now 😒

— Susan Wokoma (@susiewokoma) February 9, 2015
How on earth did #BAFTA miss Bob Hoskins and Rik Mayall off the RIP segment?

— Lisa Gifford (@LisaGifford) February 8, 2015
Hearing a lot about the #BAFTAs not mentioning Bob Hoskins or Rik Mayall in their tributes section. Pretty disgraceful in my opinion.

— Jon Glanville (@jonglanville) February 8, 2015
Very poor #Baftas2015 for no tribute in the In Memoriam section for Bob Hoskins or Rik Mayall, unbelievable!!

— Donna Rees (@MrsDandy) February 8, 2015
No Rik Mayall tribute amongst those remembered at the #baftas. He was in films too. I don't like it one bit.

February 8, 2015
A few famous faces also let their feelings known…
The omission of Bob Hoskins in the BAFTA remembrance montage seems symbolic of the erasure in modern times of the working-class actor.

— David Baddiel (@Baddiel) February 9, 2015
Enjoyed the BAFTAs, albeit often for the wrong reasons. But Bob Hoskins snub was outrageous.

— Piers Morgan (@piersmorgan) February 8, 2015
LIKE US ON FACEBOOK | FOLLOW US ON TWITTER