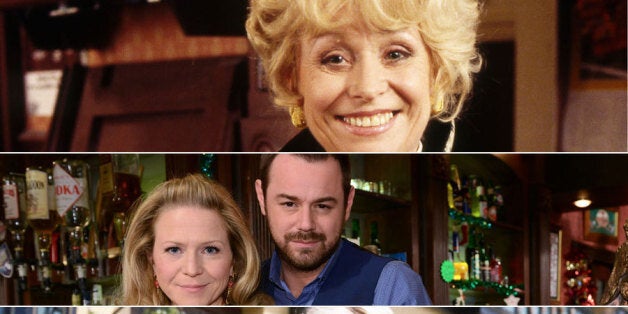 'EastEnders' is celebrating its 30th anniversary, commemorating three decades on our TV screens with the 'Week Of Revelations'.
Over the years, 'EastEnders' has provided us with plenty of dramatic twists, shocking revelations and tearjerker scenes.
But which moment deserves to be named the best ever? Is Zoe Slater's "you ain't my muvva" shout the greatest sentence uttered in Walford? Or perhaps Den and Angie's iconic Christmas Day bust-up deserves the accolade.
There's no better time to remember some of the soap's greatest storylines, scenes and characters and we've whittled the list down and picked twenty of the greatest moments of Albert Square's history ever.
Now, it's your turn to have your say, and vote in our poll to decide which scene should be crowned the best moment ever.
Watch the clips and cast your vote below…