'EastEnders' live week kicks off next Tuesday (17 February) and it has now been revealed that the Lucy Beale won't be the only murder investigation going on in the Square.
MORE 'EASTENDERS':
After decades of terrifying Walford, and putting his poor mum through hell, Nick Cotton is set to finally be killed off.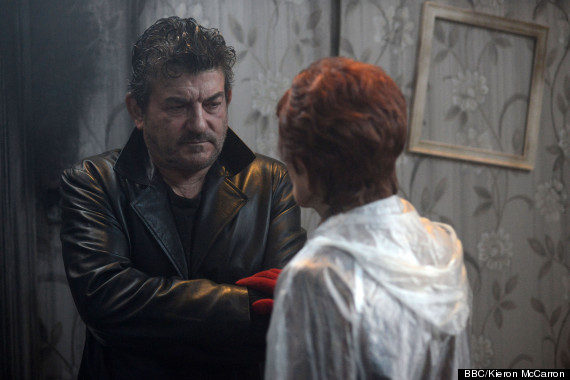 Nick and Dot Cotton
Nasty Nick has been living in a squat up until recently, but next week viewers will see a shaken Dot reveal that her son has died.
However, while Dot will be distraught, the pensioner is hiding something, and it won't be long before she reveals how Nick finally met his maker.
Surely she didn't snap and kill him herself?
Speaking about his final 'EastEnders' exit, actor John Altman shared his thoughts during an appearance on 'This Morning'.
"I think probably he's [Nick] come to the end of his run," he said. "It's been 30 years - I don't know how much more he can do, apart from create World War Three!"
John also revealed that he filmed his final scenes with June Brown, hinting that his character will have an emotional exit.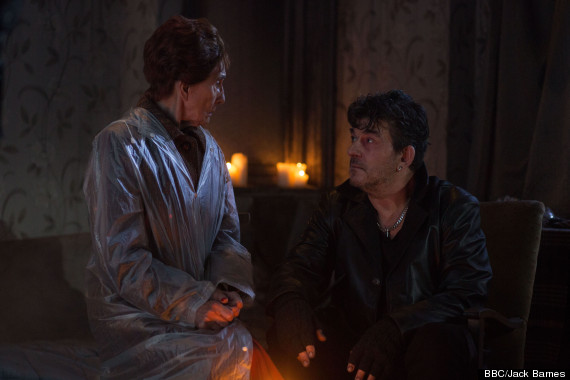 Nick's final scenes will air next week
"During our final scenes, I did shed some tears," he added. "I'm sure that was combined not only with what we were doing as actors but also some emotion coming up [as I was] coming to the end of the line with June. But I'll still see her of course."
The much-hyped live week will include a number of dramatic moments, including the final reveal of Lucy Beale's killer.
A number of old favourites are also returning for the anniversary celebrations, including Jo Joyner and the one and only Barbara Windsor.
LIKE US ON FACEBOOK | FOLLOW US ON TWITTER