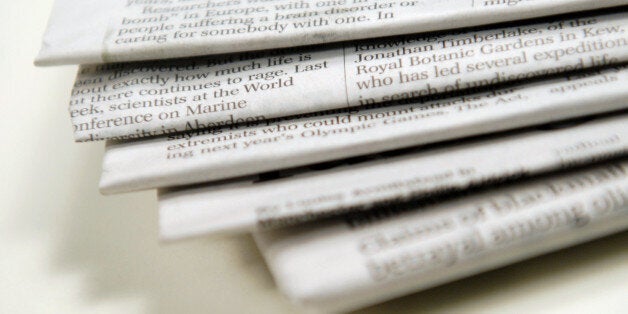 A newspaper group is giving hopeful young journalists the "exciting" experience of working on its publications - but instead of paying them, is charging the students £120 if they want their articles published.
Newsquest heralded the launch of its "young reporter scheme," which actually makes students pay not only for the pleasure of writing stories for the company, but also for a reference from the editor.
Students who sign up to the programme will be expected to write one article per month over eight months, which will then be published on the site.
"At the end of the scheme all students who complete all eight articles, receive a letter of recognition from the editor, which they can use as a reference with their CVs and their names go into our Award Ceremony brochure, which is distributed around London."
The General Secretary Of The National Union of Journalists, Michelle Stanistreet, attacked the by-line charge: "While Newsquest is sacking professional staff on its titles, it is charging journalist students for writing articles for them. The unpaid intern has become the scourge of the media profession - now Newsquest is asking for journalist students to actually pay for a by-line. The company's cynicism beggars belief, and preys on young people desperate to get a break in a competitive industry."
Stanistreet also claimed the programme lacked "integrity."
"Where is the commitment to quality journalism? They should be providing journalist students with a meaningful work experience and if their articles are good enough to be published, they are good enough to be paid for."
Speaking to HuffPost UK, Newsquest's Jarvis claimed the fee was "purely an administration cost".
"We have students from 10 to 13 years of age writing on this programme and they have no journalism experience, as such. We have to do a lot of work to enable their stuff to go up [on the site] without any libel risks. It is not a money-making exercise."
But Stanistreet said universities were angry at the plan: "College lecturers tell me they are outraged and they are quite right to be. We also know that Newsquest is using students to do shifts at its subbing hub in Newport, after sacking sub-editors on its newspapers across the land."