Mitzi Rosanna Steady was killed while walking with her grandmother, who remains in a critical condition in hospital along with two other people who have minor injuries, including the truck driver. The three men who died were from South Wales and aged 59, 52 and 34, Avon and Somerset Police said. They have not yet been
The Scania truck, carrying sand and gravel, hit the pedestrians before overturning onto a Volvo at the bottom Lansdown Lane in Bath just after 4pm on Monday, leaving a scene one witness called "absolute carnage".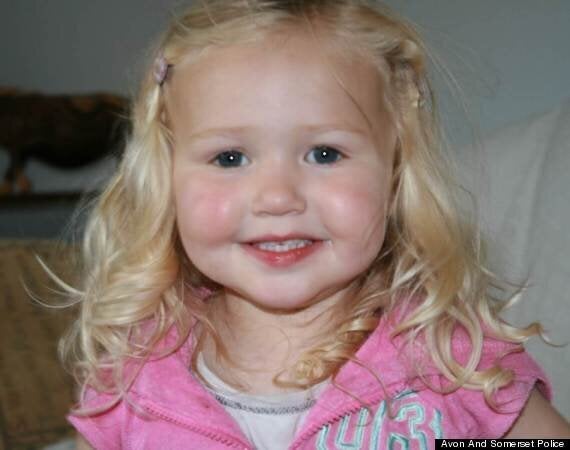 Mitzi Rosanna Steady was killed while walking with her grandmother
Chief Inspector Norman Pascal said: "This is a tragic incident in which three men and a young girl have lost their lives and we're carrying out a full and meticulous investigation to find out what happened.
"The tipper truck has been recovered and will undergo a full examination and our investigators will be carrying out further inquiries at the scene today.
"We have specially-trained family liaison officers supporting the victims' families to make sure they have all the help they need and are being kept updated on the progress of our investigation. We'd like to speak to anyone who was in the Lansdown Lane area of Bath around the time of the incident to come forward with any information, if they haven't already spoken to one of our officers."
A man who desperately tried to help those killed today described the aftermath.
Brian Fisher, 53, was working nearby with a colleague when he heard the 32-tonne lorry's windows blow out. He said: "It was carnage, absolute carnage."
Mr Fisher's colleague called 999 and relayed details of the casualties to the emergency operator. "He went further up the road and that's where he saw the little girl," Mr Fisher said.
"We went to the silver car in which the three people died. We didn't see it at first, it was at the other side of the lorry. We rushed there and tried to do what we could, to lift bits of the car off and get them out, but you wouldn't recognise it as a car. I couldn't even tell you what make it was - the damage was that bad.
"There was a nurse who tried to clear a guy's airway but it didn't work. I don't know where they found the third person because we only found two. I spoke to a police officer who said that in 25 years he had never seen anything like this."
The devastation was clear, with garden walls and road signs crushed on the floor. A sign reading "school" lay in a pile of metal rubble next to bricks, bollards and foliage which had been ripped from a nearby garden.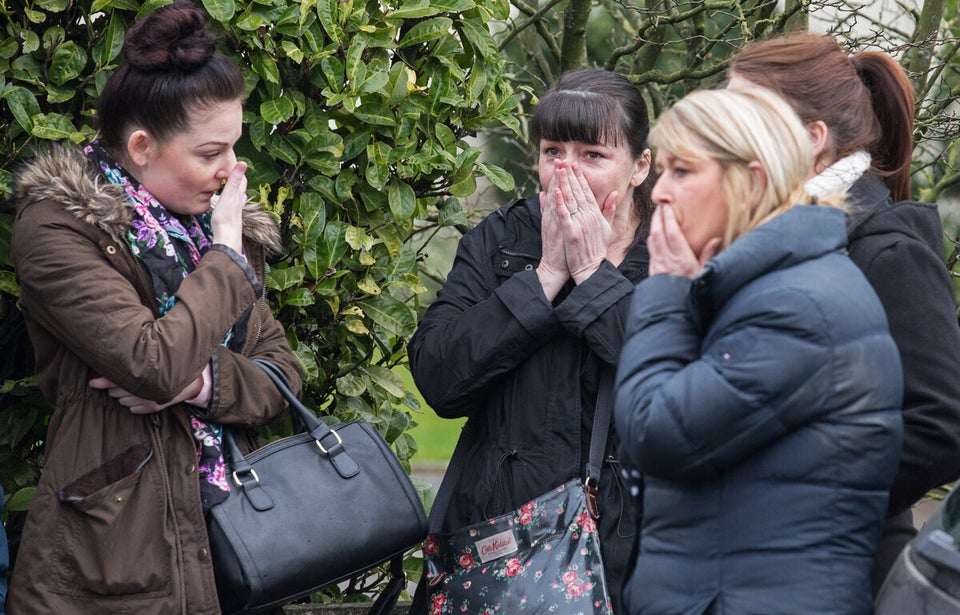 Bath tipper truck crash
The lorry's load was spilled onto the road, leaving sand across the pavement of Lansdown Lane in Upper Weston. Early witness reports suggest that the driver of the tipper lorry, who was injured in the incident, had been trying to avert an accident.
The area was busy with parents collecting children from school. "There are obviously a number of witnesses who would have seen aspects of the collision, and we do know the tipper finally came to a corner, has lost control and come over and lost aggregate across the floor," Chief Superintendent Caroline Peters said.
The school, Weston All Saints Primary, was closed today on police advice.
Liberal Democrat MP Don Foster described the incident as "obviously devastating, tragic and awful".
"The community is in shock, both for the families of those killed and also those who have been affected," he said. "We are still waiting to get more details as to what the cause was. It is obviously devastating, tragic and awful, but until we know more we cannot speculate."
Chris Lucas, a Liberal Democrat campaigner, took a picture of two air ambulance helicopters landing on a playing field shortly after the crash. He said: "My children were coming home and as I opened the front door my neighbour said 'Oh my God there has been a crash, I'm going to call the emergency services'. We didn't know at that point how bad it was.
"I didn't see the accident itself, I saw two helicopters landing in the field but there were several buzzing around. One thing that is really is concerning is that road is on the school pick-up run. Weston All Saints Primary School is right next to it. All fatalities are awful, but I am praying there are no children involved. It is a very tight community here and one of my children goes to that school. My thoughts go out to everyone involved."