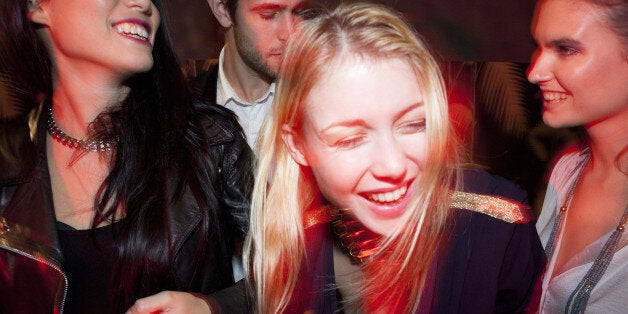 Durham University students will be breathalysed on nights out as part of a series of new safety measures being rolled out to tackle drinking related deaths.
In a period of 14 months, Durham witnessed the deaths of three students who all drowned in the Eiver Wear following nights out. As a result of the tragic incidents, the City Safety Group was established. The group consists of Durham University, Durham Students' Union, Durham County Council, Durham Constabulary and Durham Cathedral.
See Also:
A number of establishments are being encouraged to get involved in the pilot scheme, which has already been announced in other parts of the UK.
The action will focus on curbing the apparent growth of pre-drinking, reports the Palatinate, which is rife in student culture.
The Students' Union, funded by Durham Country Council, will be launching a £50,000 campaign to promote "positive drinking behaviours".
Safety measures will also include first aid initiatives, increased education, a Guardianship scheme, improved nighttime transport, alongside the proposed additional police presence, which has received criticism from Durham's police boss.
City Safety Group has also commissioned The Royal Society for the Prevention of Accidents (RoSPA) to carry out an assessment of riverside safety.
"They drink more when they're at home, and that's a massive thing we're seeing."
The call for measures has resulted in debate over the true causes of the deaths. Last week Durham's chief constable hit out at those who blame riverside safety for the recent deaths, labelling plans as "ludicrous". He said: "One thing connected these three young men who died in the river and that was they were so paralytically drunk they were not in control of their bodies.
"They have then walked or stumbled into the river. Some people are saying this means we have to fence off the river. No we don't. What we need to look at is the personal responsibility of young men and women who are coming away to university, starting their lives and who need to behave a bit more socially responsibly.
"I was incensed when I heard some representatives of the student body saying the answer is for more police officers. It is ludicrous that society is asking me to put police officers on the riverbank to stop bright young things falling in. What sort of world have we come to?"
Pippa Cole, the paper's editor recently told the BBC of the need for upgraded safety along the river: "Obviously there is the issue with alcohol because it seems as though all of these students were intoxicated when they fell in the river.
"But also there is a reason why all this is happening in Durham and if you go down to the river it is clear to see that there are definite hot spots, where it is extremely dangerous even to a sober person."
"We are committed to taking action but we recognise that these are issues which can only be addressed through a multi-agency approach. Addressing the alcohol culture which has developed in our society as a whole will involve a major shift in attitudes."
Popular in the Community