Members of the Unite union were due to walk out on Friday and again next Monday as part of a campaign for a single pay and conditions agreement across 18 separate companies.
The union said that, in "an act of goodwill", the strikes would not go ahead, calling on the bus operators to take part in talks to resolve the dispute.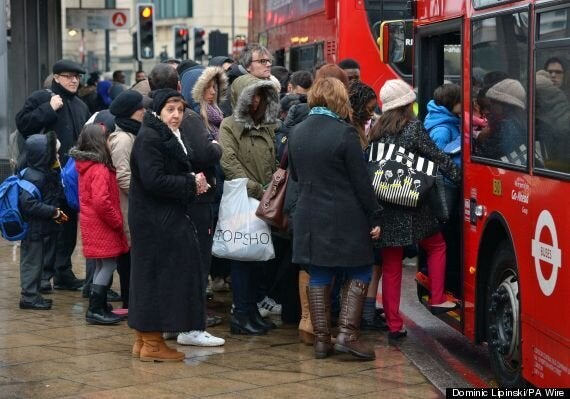 Unite regional officer Wayne King said: "We call on the capital's bus operators to seize this window of opportunity and join us collectively in talks at Acas. There can be no excuses for them not to.
"We've postponed the two days of strike action in an act of goodwill and we are not asking them to break competition law by meeting us collectively. The ball is firmly in the court of London's bus companies.
"They have a duty to London's 6.8 million bus passengers to join us in collective talks to end the pay inequality and pay chaos on London's buses. All we are asking for is a collective forum to discuss how we can end pay disparities over a sensible timeframe."
Unite warned that disruption caused by two previous strikes will be "back on the cards" if the row is not settled.
The union, which claims pay rates vary by up to £3 an hour, raised concerns that Transport for London had been "interfering" in the dispute in an "unlawful" manner.
Mr King added: "We urge TfL to start playing a constructive role and sign a public statement of neutrality to confirm that operators can negotiate freely with Unite."
Leon Daniels, TfL's managing director of surface transport, "categorically refuted" Unite's claims, insisting the organisation had not asked bus companies to sign a confidentiality agreement.