Mel B has spoke out following rumours that her marriage could be on the rocks, stating that she's more than happy with her husband Stephen Belafonte.
The 'X Factor' judge make the comments while running errands in LA, reports the Mirror.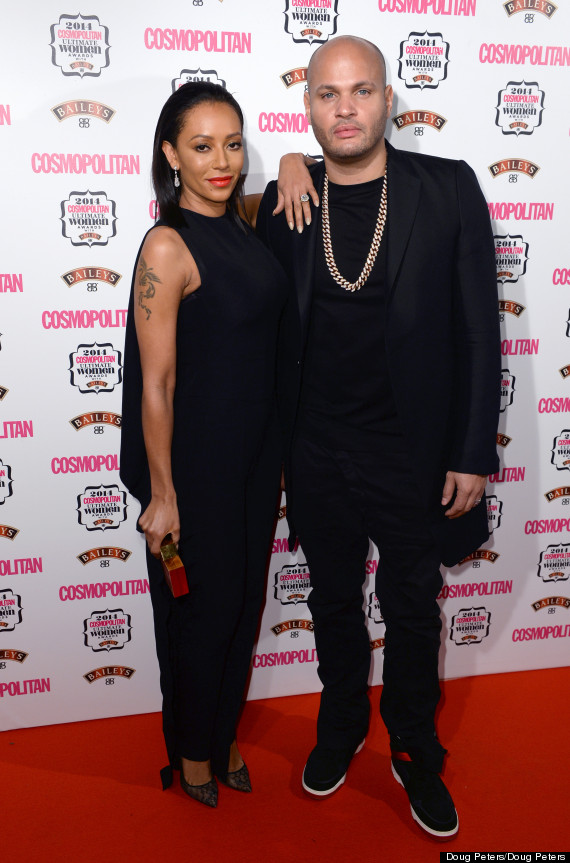 Mel B and Stephen Belafonte
When asked about rumours that her pre-Christmas hospitalisation came following a physical altercation with Stephen, Mel replied: "No, my husband didn't hit me."
"Me and my husband are madly in love."
Mel was forced to miss the 'X Factor' final last year, when she taken ill just days before the big event.
Via Twitter, Mel's estranged family hit out at Stephen, branding him "an evil liar", using the social networking website to ask for information on the singer's health.
"It's just horrific! This is ridiculous and cruel! Evil ! How can NO one tell me and my family where my sister is and what is going on?????" Mel's sister Danielle wrote. "Just a simple call to say she gonna be ok is all it takes!!!!"
A spokesperson for the couple denied all domestic abuse claims, and Stephen labelled them "disgusting" on Twitter.
After initially saying nothing about her marriage, Mel eventually posted a snap of herself and her husband on Twitter shortly after Christmas.
The caption read: "'I'm very good was very polly [sic] but much better now and for the record my hubby never would lay a hand on me sorry took so long but any response fuels rumors #lovemyfamily #lovemyfans."
LIKE US ON FACEBOOK | FOLLOW US ON TWITTER