The actress, who is best known for appearing in American Horror Story, is to make her modelling debut for designer Carrie Hammer as part of her Role Models Not Runway Models show.
The aim of the show is to represent real women in society, from all walks of life, rather than bowing down to an industry which is known for unrealistic beauty standards and a real dearth in model diversity.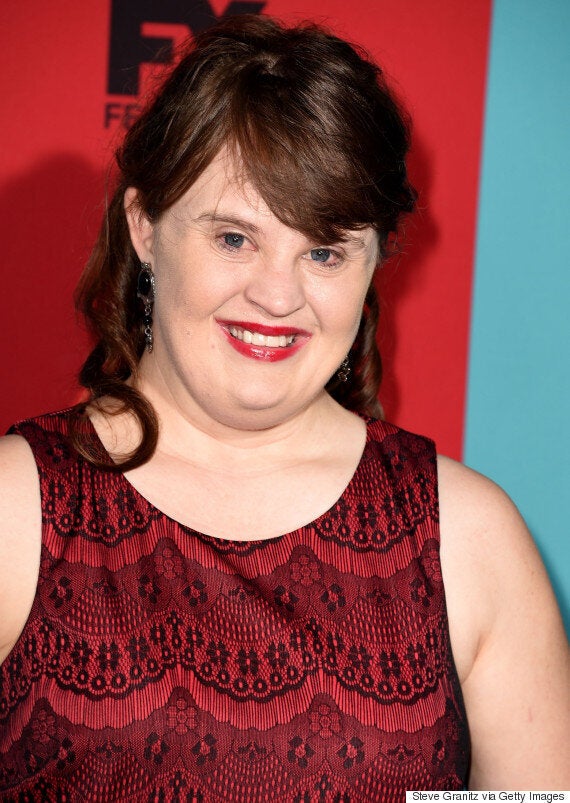 Brewer, who is thrilled to be part of the campaign, said: "Young girls and women see me and say 'hey, if she can do it, so can I'. It's a true inspiration being a role model for any young women to encourage them in being who they are."
The #RoleModelsNotRunwayModels show, which Brewer will be walking in today, was launched a year ago at NYFW.
The campaign typically features a diverse range of Hammer's clients including empowering women that lead high-profile businesses and cutting-edge research projects, as well as women who amazing.
Last year Hammer invited her pal, Danielle Sheypuk, to be a model on the runway. The pair had met at an event for cerebral palsy and soon became friends after agreeing on how unrealistic the fashion industry's beauty standards were.
Being featured in the show brought Sheypuk into the limelight - and she became the first woman in a wheelchair to feature at Fashion Week.
It wasn't intended to be a huge statement, but this small act made huge waves across the industry and Hammer was flooded with emails and letters from women who felt inspired by her show.
Katie Driscoll, co-founder of Changing the Face of Beauty, was one of those women. She wrote to the designer: "Thank you for being the change that is long overdue. I could literally cry every time I read an article talking about your decision to include a model who just happens to have a disability! YOU are what this world needed!"
Changing the Face of Beauty is a nonprofit organisation that encourages the media to include people with disabilities.
Driscoll's daughter Grace was born with down syndrome. So, after striking up email conversation with Hammer, she asked the designer for a small favour - could Hammer include a role model for Grace in the following year's show?
Of course, Hammer said yes and Brewer's name immediately came up.
When she's not acting or modelling, Brewer is an advocate for intellectual disabilities. She was instrumental in getting "Intellectual Developmental Disability" added to Texas legislation.
She's also involved with several non-profit organisations, including National Down Syndrome Congress and the American Association of People with Disabilities of the United States.
Meanwhile, Hammer says that she hopes the American Horror Story-inspired dress she's designed will play up to Brewer's fabulous qualities. The designer even hopes that it might be something that Lady Obama would like to wear.
"We had to go with black, Jamie has a beautiful body and a teeny waist with curves. So we went with an A-line."
One person who is particularly excited by today's event is Brewer. She said of her dress: "It's amazing, it's really neat. Many women have many sides to their personality, and this dress fits mine. I am honoured to be in it."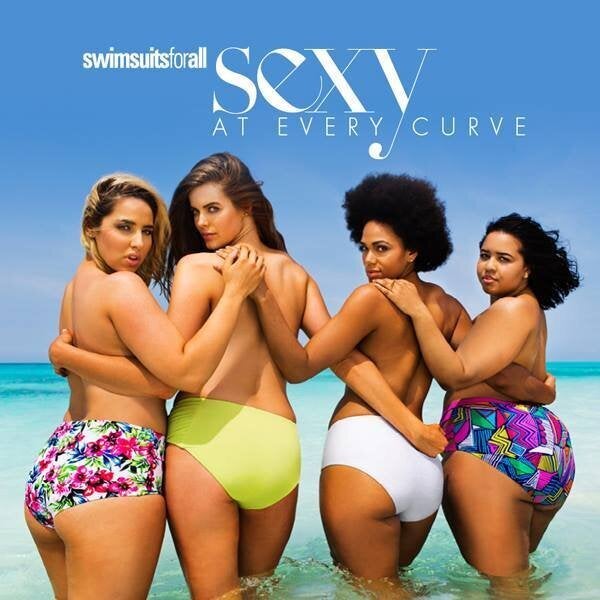 Stunning Plus Size Calendar Models