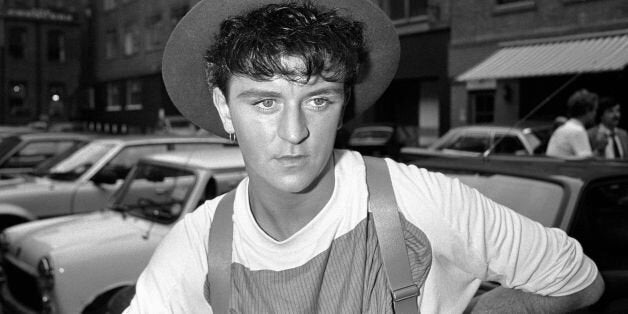 New Romantic pioneer Steve Strange has died of a heart attack in Egypt at the age of 55, his record label said. The Welsh pop singer found fame in the 1980s as frontman for Visage whose best known hit was Fade To Grey.
Marc Green, label manager at August Day Recordings, said: "We are extremely saddened to announce that Steve Strange died at 11.15 local time on Thursday February 12 in Sharm el-Sheikh International Hospital, Egypt.
"Steve died in his sleep of heart failure. Steve's family, band members and friends are all distraught at this sudden news of his untimely death. Steve's family request privacy at this extremely difficult time."
Strange also managed the Blitz Club in Soho, central London, a focal point for the New Romantic movement.
Strange's agent, Pete Bassett, told the Press Association: "He will be remembered as a hard-working, very amusing and lovable individual who always was at the forefront of fashion trends.
"Up until last year he was putting together a book of fashion styles based on the New Romantic movement and it comes as a great shock. We understood that he had certain health problems but nothing we knew was life threatening. His friends and family are totally shocked, we had no idea anything like this was likely to happen."
Born Steven John Harrington in Newbridge, Monmouthshire, Strange got involved in music after seeing the Sex Pistols in concert at the Castle Cinema in Caerphilly in 1976. At the age of 15 he went to London to work for Pistols' manager Malcolm McClaren before setting up Blitz, which employed a yet undiscovered Boy George in the cloakroom.
The likes of Duran Duran, Spandau Ballet and Boy George's Culture Club all got their start there before going on to super-stardom. The club also counted David Bowie among its fans, who according to Strange went there "because he had heard how bizarre it was".
Dubbed the Peacock Prince, Strange said of the New Romantic style he helped create: "It was about showing your creative side, and about showing that you'd taken time and effort in what you had created. It was about classic style and being outrageous, but done with an element of taste.''
Formed in 1979, Visage's breakthrough record, Fade To Grey, peaked at number eight in the UK Singles Chart the following year and reached number one in both Germany and Switzerland. But following the band's successful first two albums, Visage and The Anvil, Strange became addicted to heroin after first trying the drug while modelling at a Jean Paul Gaultier show in Paris in 1985.
''It was the worst mistake that I ever made in my life,'' he told The Independent newspaper in 2000.
After that there followed legal problems such as an arrest and suspended sentence for shoplifting a Teletubbies doll and cosmetics set in Bridgend, south Wales. In more recent times, Strange finished recording a classical interpretation of Fade To Grey at the end of last year.
He is understood to have been in the popular resort of Sharm el-Sheikh on holiday.
Tributes poured in on Twitter, with Duran Duran frontman Simon Le Bon tweeting: "I'm very sad to announce that our friend Steve Strange has died in Egypt today. He was the leading edge of New Romantic. God Bless him."
Billy Idol wrote: "Very sad to hear of my friend Steve Strange passing, RIP mate."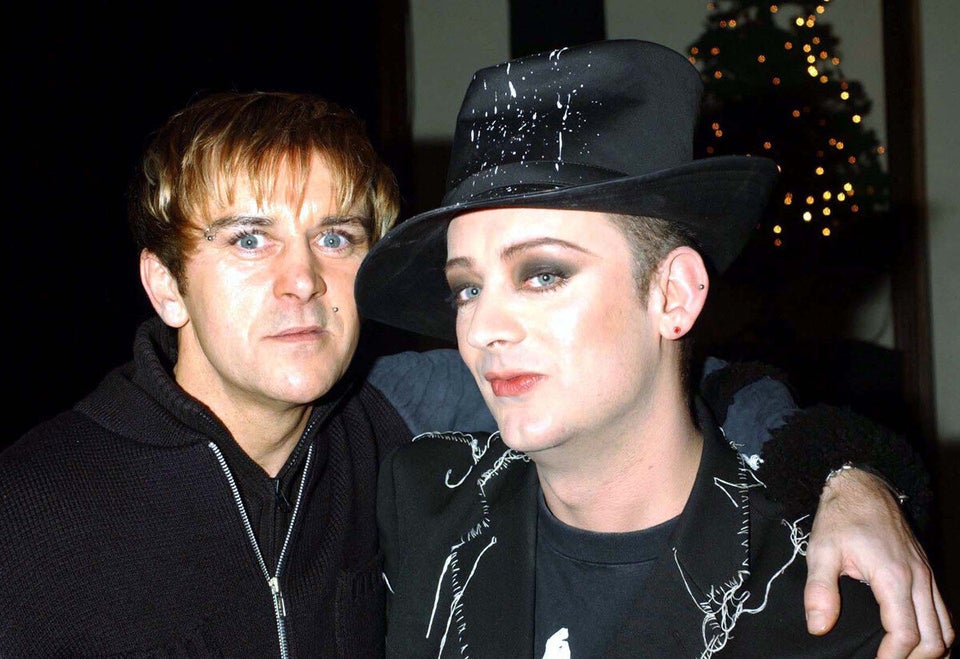 Steve Strange Dead