When I think of gold hoops (the earring variety as opposed to hula or olympic) I think Lauryn Hill, Carrie Bradshaw circa Sex and the City seasons 3 and 4. Beyonce in her oversized 'Obama' pair and Princess Jasmine a la Aladdin. So, basically, women after my own heart.
The thing about this accessory trend is it keeps coming back around. Like denim, a pair of gold hoops are the ultimate throw-on that work with almost every outfit. And hair 'do.
Sure they've had a chavvy rep and we've all worn them in completely the wrong way (slick backed ponytail, chowing hard on Hubba Bubba in fluoro Kappa joggers) but when styled right these babies always add a certain je ne sais quoi confidence.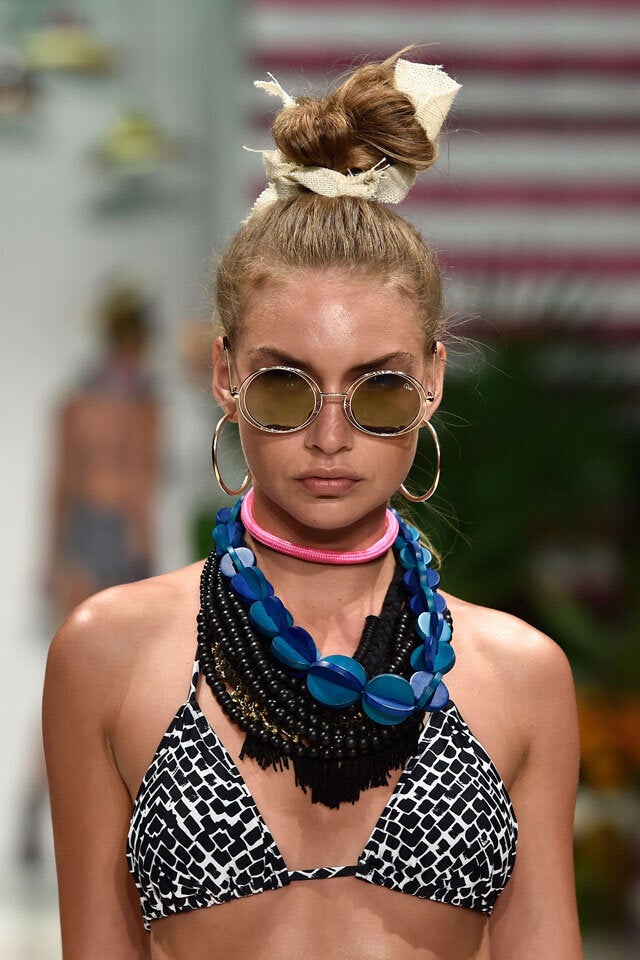 They'e a regular thing on the catwalk scene (see Spring/Summer 2014: OMG those Dolce & Gabbana OTT embellished hoops were on another level) but actually the standard gold styles have always been accessible, affordable and blingy in a ghetto fabulous way. Aka worn with a red headscarf and crop top.
Style notes on wearing gold hoops? Just do it, and maybe think about the following before you invest...
Anything over the size of the palm of your hand is a big no, no. Plus you'll get them caught in everything.
Old gold (you're doing Marilyn Monroe1950s fabulousness), ghetto gold, gold plated, or real solid gold - do whatever works for you and your bank balance. A cheap-o pair are all good as long as they don't give you green ear lobes.
If you're a lady styling out more than one piercing on each ear then definitely do dainty little hoops in twos and threes. Nothing looks cooler.
Think you've been there, done the look? Not possible, get your gold hoops game back on this summer...
All about the trends? Check out these articles for more who, what, wares...
Related