Benedict Cumberbatch's fans have had a predictably understated reaction to rumours that he's tying the knot this weekend.
SEE MORE:
Reports are currently circulating that the Oscar-nominated actor is about to tie the knot with his fiancée Sophie Hunter in a romantic Valentine's Day ceremony.
Reports which, of course, make us totally happy for both of them and not at all jealous or bitter that our only Valentine's card has come from our mother. Nope. Not even a tiny bit jealous.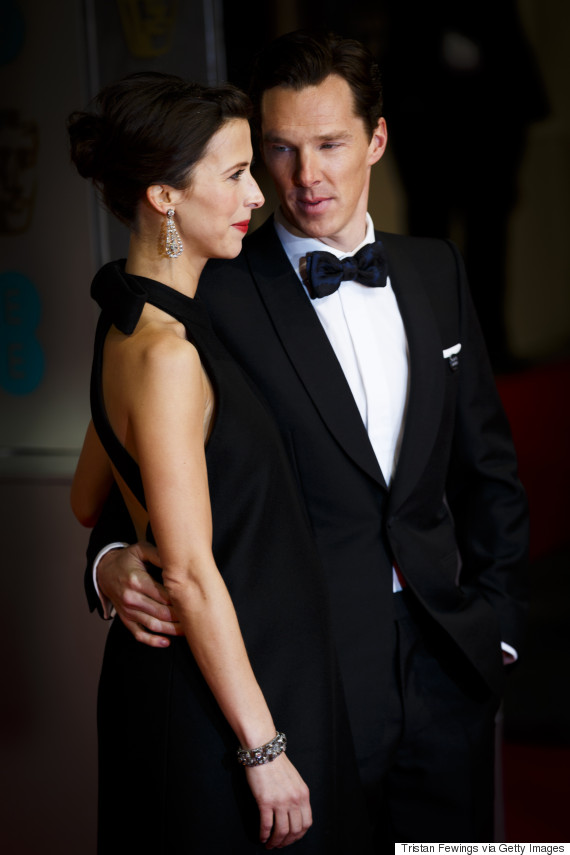 Benedict Cumberbatch and Sophie Hunter
Benedict's die-hard fans have had a mixed reaction on Twitter, with the majority of them happy with the news that their idol could be about to head down the aisle.
I'm way too happy and excited by the fact Benedict Cumberbatch is getting married today! So proud and happy for two people I've never met! 😁

— Rosie Hirst (@rozo_hirst) February 14, 2015
I keep thinking about how Benedict must be feeling rifht now. Excited and nervous and all the other emotions & how he'll look in his suit!!!

— Benedict Cumberbatch (@221bSherlocks) February 14, 2015
Me and Benedict are going to have to postpone the wedding because it turns out he's marrying someone else today

— holly (@hollyjane97) February 14, 2015
Truly happy and excited about the wedding of #BenedictCumberbatch and Sophie Hunter.

All I wish is never ending happiness to them.

— The_Cumberlady (@The_Cumberlady) February 14, 2015
benedict is getting married tomorrow

tomorrow

toMOORROWW

AH IM SO EXCITED FOR HIM !!

— angel (@darrensredvine) February 13, 2015
I'd like to wish the most beautiful wedding day for Benedict and Sophie and I hope you both live happily ever after with tons of little kids

— amina (@OUAT_fan96) February 14, 2015
Yep, just like us. We're totally happy for them too. Totally. Not jealous. Not bitter. Happy.
Of course, Benedict's most diehard fans - the self-professed 'Cumberbitches' - aren't always known for being the most rational fandom on the Internet, and some of their reactions have been fittingly grand.
Me and Benedict are going to have to postpone the wedding because it turns out he's marrying someone else today

— holly (@hollyjane97) February 14, 2015
I realise that now Benedict Cumberbatch is preparing for his wedding and I'm here alone..crying.God..how I hate this day.

— Anne Marrie (@Sarah_Edwards17) February 14, 2015
Just told my sister I don't care about benedict cumberbatch's wedding and she responded with "U BETTER SHUT YOUR WHORE MOUTH"

— amy (@amybstevenson) February 14, 2015
Why should I be excited that benedict & sophie are getting married tomorrow, didn't even get an invite/notice so I can only be offended tbh

— l(oki)ara (@larathatsit) February 13, 2015
So annoyed I'm working today - means I can't go and crash Benedict Cumberbatch's wedding! 😭😭😭

— Talisa (@Talissssa) February 14, 2015
Am I only person wanting to stalk Benedict Cumberbatch's wedding just to throw confetti over bride and groom? They look adorable together!

— Michelle Smart (@chellebellwrite) February 14, 2015
Good luck to Benedict and Sophie on their wedding day!! Meanwhile that just gives me more reason to eat ice cream and cry at romantic movies

— ||Flora|| (@Floraline987) February 14, 2015
Benedict and Sophie first met on the set of the film 'Burlesque Fairytales' in 2009, and have officially been an item for just over a year.
In November last year, the happy couple announced that they were tying the knot, through the fairly traditional medium of an announcement in the "forthcoming marriages" section of The Times newspaper.
Months later, a representative confirmed that they were expecting their first child, due later this year.
LIKE US ON FACEBOOK | FOLLOW US ON TWITTER