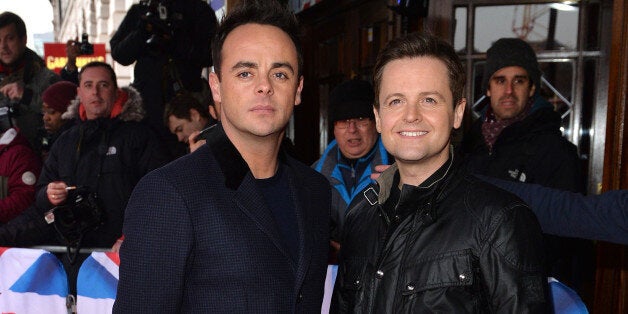 Ed Miliband has hit a setback in the race for pre-election celebrity endorsements, as formerly Labour-backing TV duo Ant and Dec revealed they may not vote for the party.
Declan Donnelly told The Times he found it difficult to picture Miliband as prime minister, while Ant McPartlin said he no longer knew what philosophy Labour stood for.
Meanwhile, interviewer Helen Rumbelow said that, in a comment which did not make it into the newspaper, McPartlin said he was "a real floating voter now".
The pair - winners of 27 National Television Awards for popularity and famous for shows stretching from Byker Grove in the 1990s to I'm A Celebrity ... Get Me Out Of Here! and Britain's Got Talent now - described themselves as "staunchly Labour" but said they did not know how they will vote on May 7.
Explaining his doubts about Miliband, Donnelly told the Times: "I'm not sure I could picture him as prime minister."
And McPartlin said: "I voted Labour all my life. But last election I voted Tory because I was thoroughly disillusioned with the Labour government.
"Now I'm thoroughly disillusioned with a coalition Government. I feel we're both staunchly Labour and would vote Labour if we could, but I don't know what their philosophy is any more."
Writing on Twitter, Rumbelow revealed: "Not in interview but Ant told me 'I'm looking forward to seeing their manifestos. I'm a real floating voter now'."