Images of a dog apparently "crying" after he was callously abandoned at a train station have gone viral.
The black Staffie-type dog was tied to a railing outside Eastbourne Railway Station by his owner who placed a shallow dish of water by his side and then departed the scene by taxi.
The animal has been named Gazza after the former England footballer because "he's not too man enough to cry", ITV reports. 'Gazza' the hound was abandoned outside Eastbourne Railway Station on Wednesday
An Eastbourne Council spokesman told Huffington Post UK: "We were called on Wednesday afternoon with a report of a dog tied up and left for more an hour at Eastbourne Station.
"We collected the dog which is now safe and well in kennels. We are trying to trace the pet's owner who we urge to contact us on 01323 410000." The authorities are trying to trace Gazza's owners
Kai was accompanied by a suitcase containing his toys, a pillow, food and a bowl.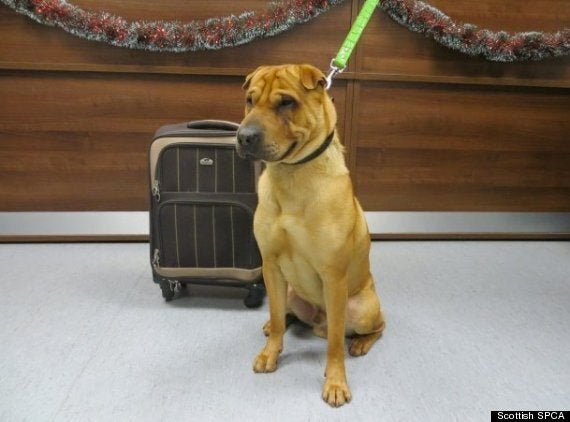 Kai was also abandoned at a railway station along with a suitcase of his belongings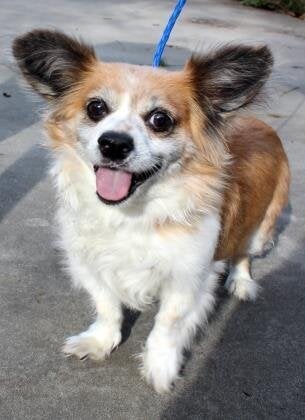 Best Friends Animal Society Adoptable Dogs
Related