The Duchess appears sitting in a school classroom, and urges parents not to be ashamed to seek help for a child who going through a mental health problem, in the same way they would if that child "broke their arm."
"The challenges facing children in the UK today can often feel overwhelming," she says. "Both William and I have seen that many young people are struggling to cope with the impact of bullying, bereavement, domestic violence, family breakdown and more."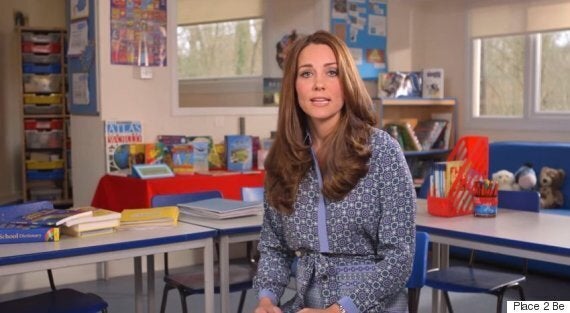 Catherine is the patron of children's mental health charity Place2B
Catherine, who made the video for children's mental health charity Place2B, continued: "Without support, the effects of these challenges can be traumatic, leading to serious issues, such as anxiety, depression, addiction and self harm. The stigma around mental health means that many children do not get the help that they so badly need.
"That is why the charity Place2Be is asking us all to talk openly this week."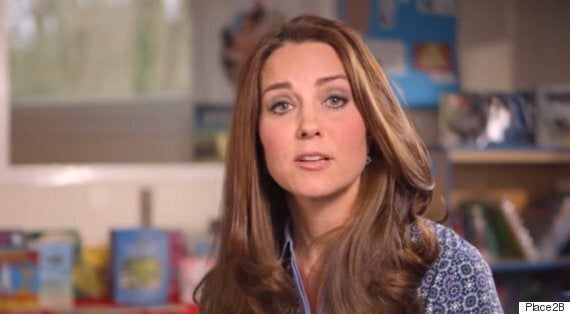 "This needs to change" the duchess says
The two-minute video comes as the UK marks its first children's Mental Health Week which is being discussed online with the hashtag #ChildrensMHW.
Kate, herself a mother of Prince George and pregnant with a second child, has been the royal patron of the charity Place2B since 2013.
She stresses that it is "not a sign of weakness to ask for help" for a child, and that helping with emotional problems can stop them developing into more serious issues later in life.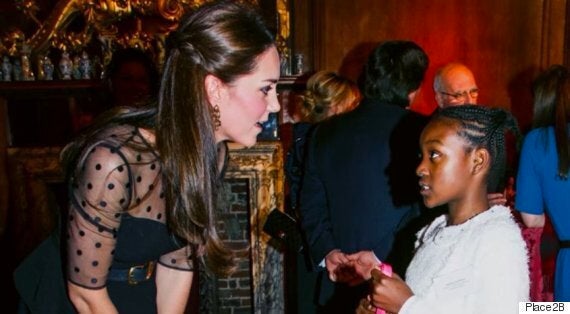 Pictures of The Duchess's work with the charity appeared in the video