A US politician has been caught delivering a series of suggestive winks to camera on live TV.
If that wasn't odd enough, Maryland congressman Andy Harris chose to flutter his eyelash(es) while Republican Buddy Carter spoke at a lectern in footage of a late-night House of Representatives debate broadcast on American satellite channel C-SPAN.
Clutching his phone, Harris is seen sliding into the row of chairs behind Carter, staring directly into the camera and winking twice.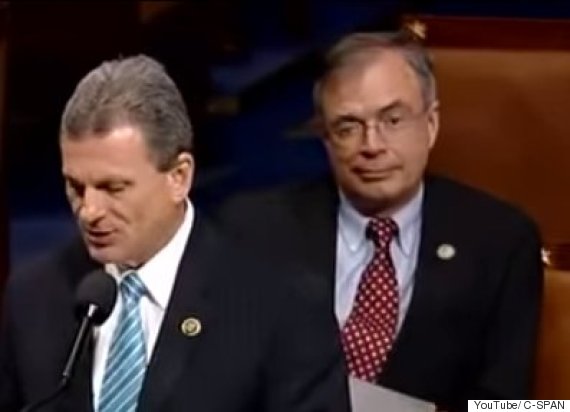 Making love to the camera: Maryland congressman Andy Harris
At one point Harris removes his glasses and gazes directly ahead with a wry grin playing on his lips.
There was speculation as to just whom Harris's flirty performance was directed at, with DelmarvaNow pointing out his wife Sylvia died unexpectedly last year.
The mystery has been cleared up however, with a spokesman Harris telling ABC News: "His mother watches him on C-SPAN and gets a kick out of seeing him on TV."
Seems a little fishy to us...