Time Travel has always been a popular topic in cinema but 'Project Almanac' (Cert 12A) out in cinemas from February 16th is unlike any other time travel film you've seen before. Starring a fresh young cast featuring Jonny Weston (Chasing Mavericks) and Sofia Black-D'Elia (Gossip Girl), comes a thrilling and exciting time travel thriller. A brilliant high school student and his friends uncover blueprints for a mysterious device with limitless potential, inadvertently putting lives in danger. Today is better the second time around.
To celebrate the film's release in cinemas from February 16th we take a look at some of the best time travel films AND also give you the chance to win an iPad AND a 'Project Almanac' bundle including a camera, speaker and headphones! All you have to do is watch the trailer and answer the question at the bottom of the page to be in with a chance of winning this amazing prize.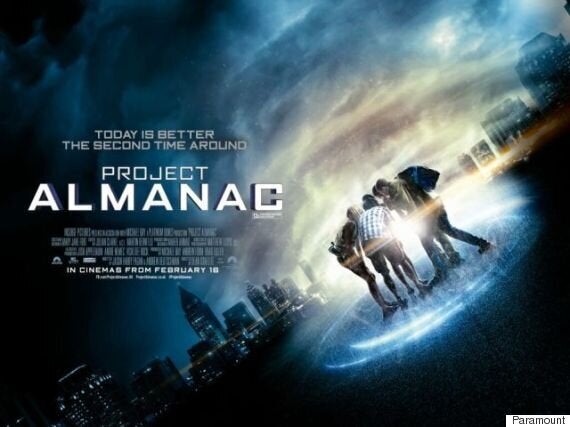 Arguably the ultimate 80s film, Marty McFly teams up with Doc Brown and finds himself accidently back in his hometown, Hill Valley in 1955. It's here he meets both his parents as their younger selves but it's a meeting that could change history and even his existence. Marty has to make sure that his parents meet and fall in love before he goes back to the future.
Jean-Claude Van Damme stars as police officer Max Walker but he's no ordinary law enforcer, he's entrusted with combatting the misuse of time travel. Walker's job is made even harder when the Senator behind the Time Enforcement Commission is using time travel to steal money to fund his presidential campaign. The only way to stop the shady Senator is to travel back in time.
Bill and Ted's Excellent Adventure
Time Travel films don't come wackier than Bill and Ted's Excellent Adventure where two high school wasters must pass their history report to stay together at the school. What's the best way to achieve top marks? It's time travel of course! The two dumb teenagers go back in time and meet with historical figures including Socrates and Billy the Kid to ensure they'll ace their reports and remain together!
Popular in the Community