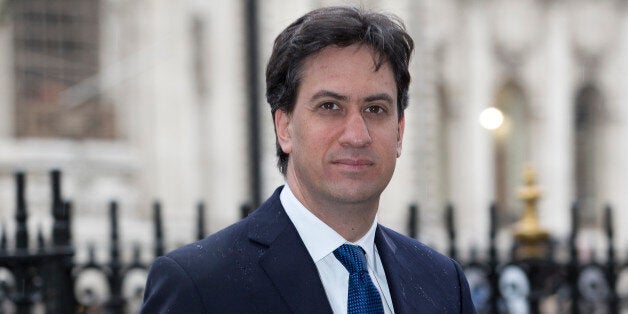 Ed Miliband has promised voters the Labour Party, if elected, would create 80,000 high-quality apprenticeships for every school leaver who achieves the necessary grades.
The opposition leader made the pledge at the Wolverhampton Jaguar Land Rover plant on Monday, and the offer comes as a key aspect of Labour's counter to the Conservative Party's much-vaunted "long-term economic plan".
Details of the policy include the requirement of large firms to create 100,000 apprenticeships if hiring workers from outside the EU, the introduction of a new civil service apprenticeship programme, and the necessity of large government contractors to offer apprenticeships.
Labour sources assert that all apprenticeships would be ranked as Level 3 qualifications or above, last for at least two years and focus on new job entrants. This last aspect comes as a response to the conclusions of research undertaken by the business department, which found that 93% of apprentices over 25 already worked for their employer before starting their 'apprenticeship'.

For the scheme, the "good grades" required are classified as the attainment of at least two A-levels.
The announcement has prompted derisory remarks from the Conservative Party, with the party's co-chairman Grant Shapps saying Miliband was acting as someone who had "never run a business in his life".
Shapps also pointed to his party's governmental record of doubling the number of apprenticeships since taking office, and declared that the Conservatives "will put three million people on to apprenticeships" if re-elected.
Patrick O'Flynn, spokesperson for UKIP, weighed in by claiming Miliband had "no idea" how to run the economy, and was only capable of producing "inoffensive platitudes."
Labour's leader defended his party's proposals, however, by saying: "We need a better plan to replace an economy where tens of billions are lost in tax avoidance, with an economy where tens of thousands more of our young people are doing apprenticeships and we help more businesses grow, succeed and create wealth."
The issue has provoked a varied response on Twitter:
The apprenticeships policy has been likened to President Obama's campaign to grow the economy "from the middle out, not from the top down", and is likely to be reiterated before the general election on May 15.
Popular in the Community