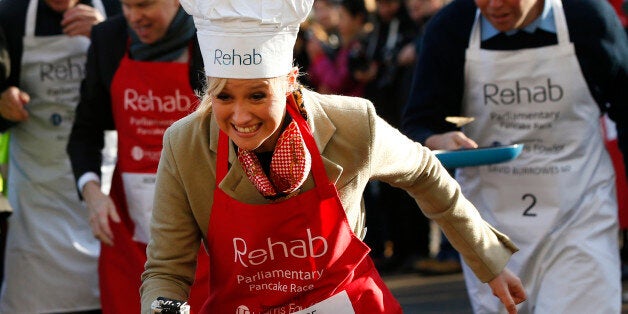 Every year MPs and peers take part in a charity Pancake Day race against a team of political journalists. This year, as always, the result was disputed by the losing team amid accusations of cheating.
It was a tightly fought race, with Labour MP Stephen Pound and the BBC's Sam Macrory clashing elbows as they rounded the third bend.
Sky News' Ridge trailed on her leg of the race, but displayed some solid flipping skills.
Not really sure what is going on here. Pancake looks a bit in a danger.
The BBC's Ben Wright stormed to victory on the final lap.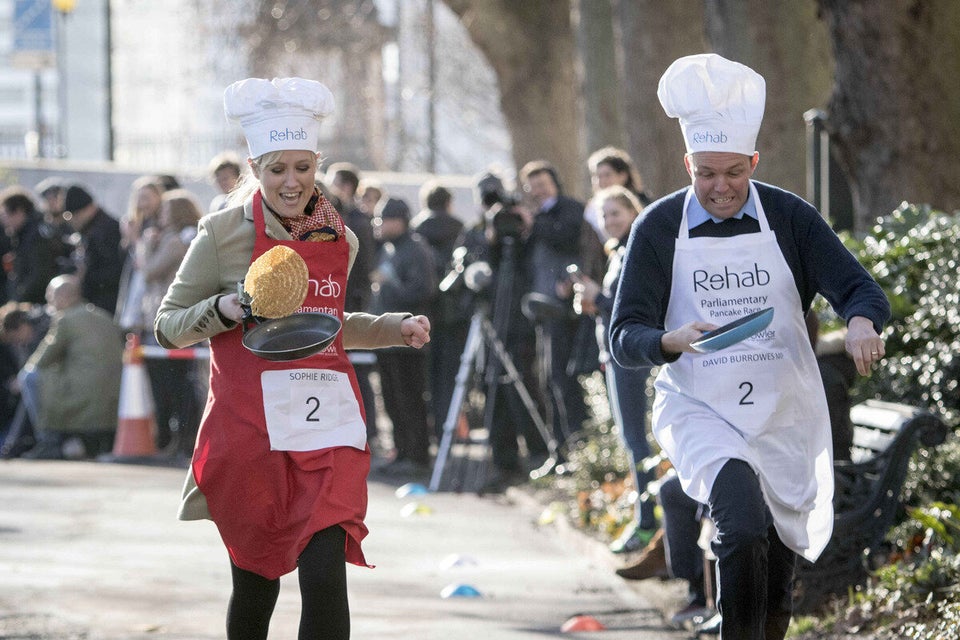 Parliamentary pancake day
Popular in the Community