This is the Neptune smart watch and if its 20 year old creator Simon Tian has his way, it's going to revolutionise the way you use a smartphone.
Whereas today's smartwatches like the Moto 360 are simply ultra-smart extensions of our smartphones, the Neptune is a complete reversal of the current relationship model between smartphones and wearable technology, positing that in the future, wearable tech will be the most powerful thing we own.
Neptune is simply made up of two products; Neptune Hub and Neptune Pocket. Neptune Hub is the nervous system of the experience.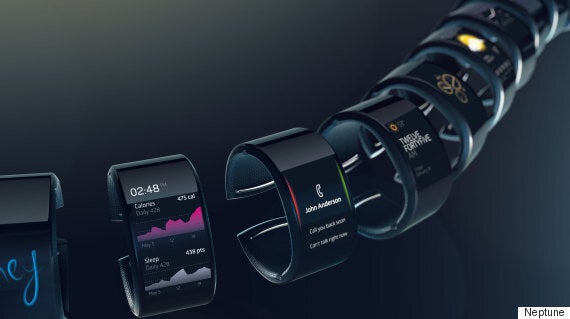 Running Android Lollipop, the wrist-worn device has 3G/4G, WiFi, Bluetooth and NFC, all of which is covered with a curved touchscreen display. The watch, not the phone is where all the action happens.
Neptune Pocket then is simply a window - a 5-inch wireless display that boasts an 8MP camera on the back and a 2MP camera on the front. It's not a requirement for the experience and any Neptune Pocket can become a window for the Hub.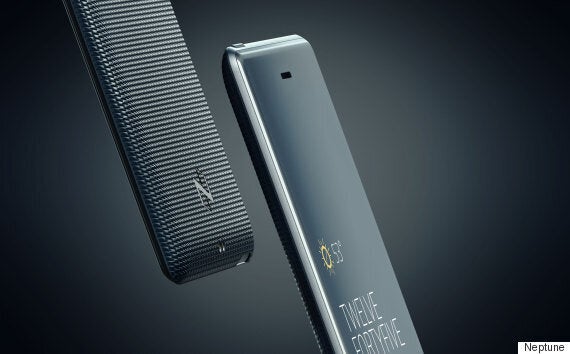 So why would we make this switch? Well for one Tian argues both security and cost. Firstly you're more likely to lose or damage a handheld device which at present carries the inherent risk of you either losing or damaging all your personal information.
Secondly with this high risk, by moving all the expensive components to a safer place, the screen becomes and cheaper more replaceable product. If you break a Pocket the general idea is that it shouldn't break the bank for you to go out and buy another one.
In a profile with Wired, Tian explains that while his idea might seem outlandish, it's far more feasible than many people would realise.
Having built his first smart watch at just 18, the young entrepreneur is already well versed in how to make and sell a smart watch using the technological restraints that we have today. His idea is so feasible in fact that he's already managed secured the same design team that worked on the Misfit Shine and both the design and core team are now simply working through the testing phases having already sourced all the components.