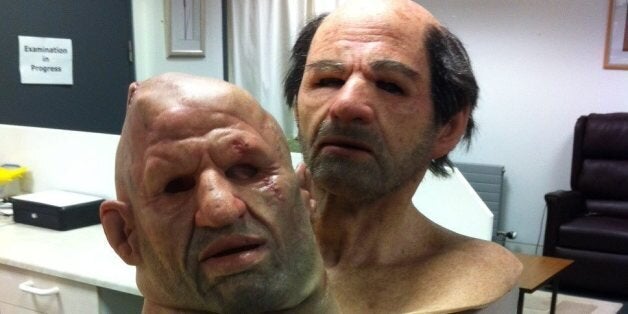 Robort Gordon University, in Aberdeen, has been criticised by mental health campaigners for using Hollywood horror film-esque rubber masks to simulate mental health issues.
The masks were used as part of a nursing course at the university, and among the "characters" being depicted were sufferers from depression, anxiety disorder and the trauma of sexual violence.
Read More:
The university authorities claim they "see simulation and role play, which includes the use of volunteer patients and actors, as a useful part of our teaching, particularly in helping students gain a comprehensive understanding of the impact of stigma".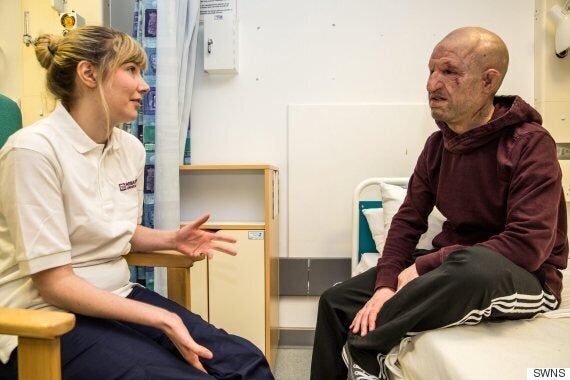 A nursing student talks to an actor wearing one of the masks
However, after See Me, the largest anti-mental health stigmatisation charity in Scotland, denounced the use of the masks as "not appropriate," the scheme has been "curtailed" and put "under review" for the foreseeable future.
Speaking to the Mail Online, a spokesperson for the See Me charity said: "Anyone can experience a mental health problem, there isn't one specific way that someone who does should look. We had some real concerns with the use of the masks. The way they look is not appropriate, it's the whole package of how they look.
"They're not the most positive portrayals, they don't accurately represent people with mental health problems any more than they do the general public."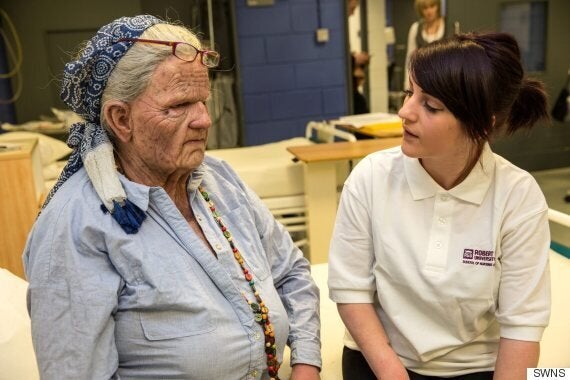 Another of the masks used for training
Many Twitter responses appear to support See Me's valuation:
There is a possibility of a measured reintroduction, however, with a university spokesperson saying: "It was never our intention to cause distress but we still believe there is a role for the masks in teaching our students in an environment which is conducive to learning and doesn't put people with mental health problems at risk."
The controversy is somewhat ironically timed; Wednesday 18 February celebrates University Mental Health Day, which aims to break down the stigma of mental health issues within higher education.
Popular in the Community