While it might seem to be an unstoppable craze, art galleries and stadia around the world are beginning to ban the selfie stick for fear that someone will end up accidentally damaging a priceless work of art.
Galleries, museums and stadia in the US, the UK and in Australia are all enforcing the ban:
Boston Museum of Fine Arts
New York Museum of Modern Art
Cooper-Hewitt Design Museum
Dia: Beacon museum
Metropolitan Museum of Art
The National Gallery of Victoria
National Gallery of Australia in Canberra
Australian National Portrait Gallery
Arsenal Emirates Stadium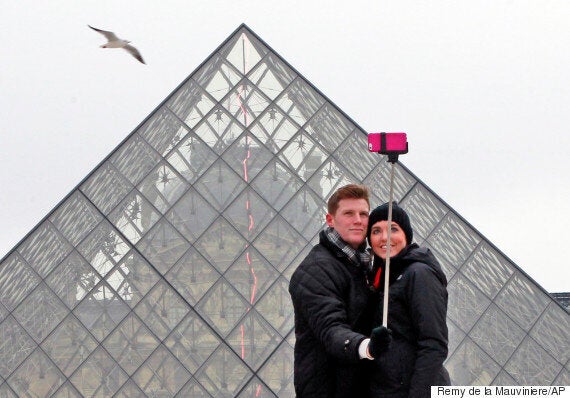 The galleries appear to have banned the sticks for a varying number of reasons with the Met's chief digital officer saying to the New York Times:
"From now on, you will be asked quietly to put it away, it's one thing to take a picture at arm's length, but when it is three times arm's length, you are invading someone else's personal space."
Other galleries fear for the safety of the artworks themselves while Arsenal's Emirates Stadium has banned selfie sticks over fears that they can be turned into weapons.
So while you can certainly take your selfie stick travelling, it's increasingly looking like you'll need check with a building beforehand otherwise you could be facing a gentle but stern talking to.