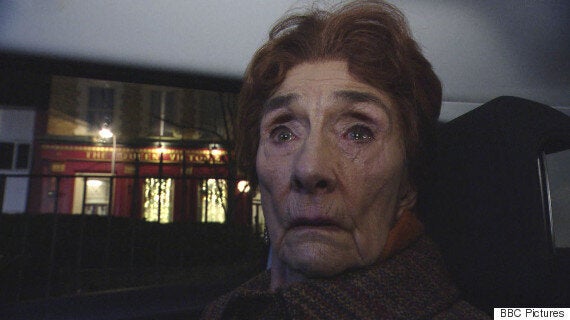 Dot's arrest was one of the evening's big surprises
While some of us were unable to type anything that wasn't "KATHY BEALE??", a number of Twitter users spent their time coming up with a fair few topical jokes and memes.
Firstly, Dot Cotton being taken away in a police car, after confessing to murder, was obviously a fantastic springboard for some good old-fashioned fun…
Then, then was the shock twist screened in the flashback episode, as fans discovered that Lucy's little brother Bobby is a killer…
Tomorrow's 'EastEnders' will pick up where the first of Thursday's episodes left off, as Ian Beale confronts Jane, believing she killed Lucy.