Mathieu Foulquié, a marine biologist from France, took the shots at a depth of around 15 metres under Thingvellir Lake. Of his experience he said: "I had the privilege to dive at the famous Silfra dive site, probably the most impressive freshwater rift in Iceland. It is without a doubt a world-class dive site, with one of the clearest freshwaters on Earth. I felt hypnotised by the transparency, and it almost made me dizzy!"
The amazing clear water within the canyon is a consequence of the cold temperatures, along with a natural filtering process that occurs when the water passes through porous lava underground.
Foulquié added: "I did attempt to have a drink whilst diving in the lake, but the water temperature is about 2 or 3 degrees Celsius, and you're already frozen so you don't really need more refreshing. However, because of the lava filtration - which is one of the best in the world - the lake tastes of the purest of waters."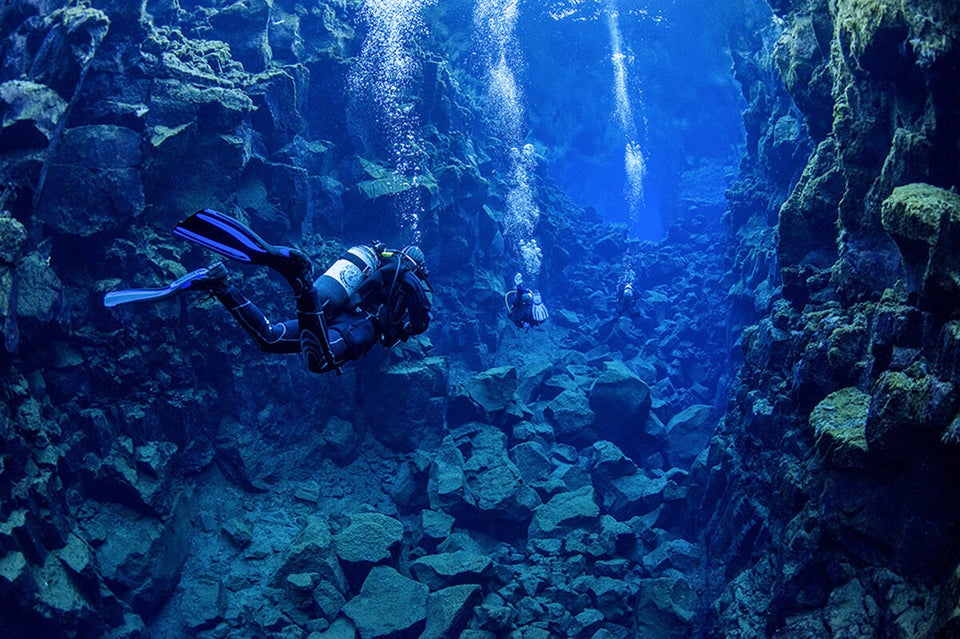 Divers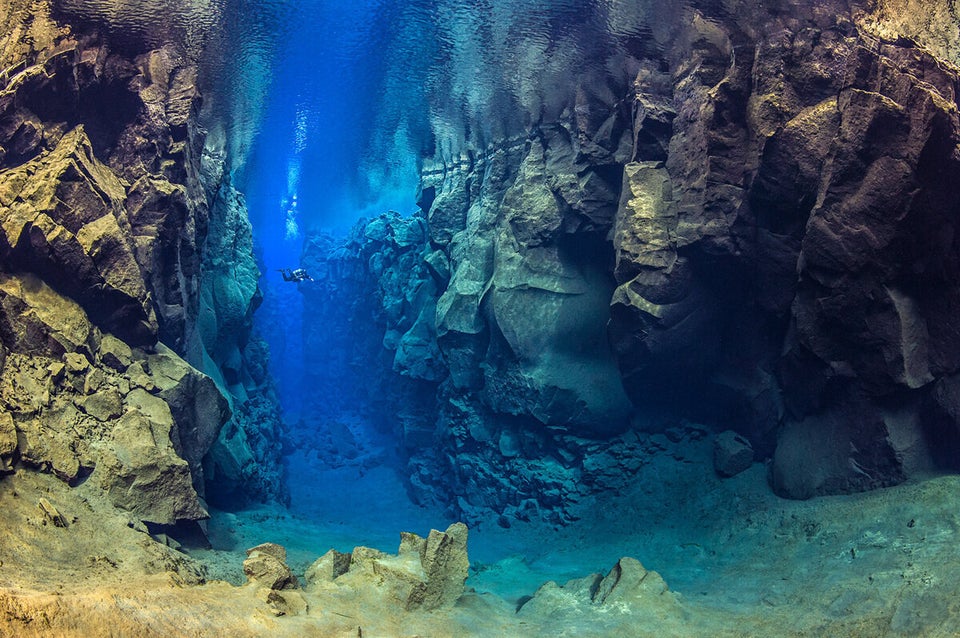 Underwater Tectonic Plates In Iceland Take SCUBA Diving To The Extreme
Popular in the Community