Most women attempt to kickstart a healthy regime before their wedding day in order to look good, but all one woman wanted was a set of nice teeth after a botched treatment.
Faye Walters, 29, from Buckingham, was bullied throughout her childhood due to having discoloured teeth and hoped a new set of veneers would help her self-confidence.
But after having the new teeth fitted Faye began to suffer serious problems - and was horrified to see that her new veneers had cracked and turned grey.
Faye soon discovered that her gums and teeth had been badly damaged due to the botched veneers fitted by her own, trusted dentist. Faye was devastated and left with a £7,000 bill to fix her smile along with five months' worth of corrective treatment. Remarkably, her teeth were saved and she had a perfect white smile for her wedding five months ago.
She is now sharing her story in the hope that other people will do their research before having veneers.
Faye said: "It was only after my veneer completely shattered when I was eating a bagel that I discovered the full extent of the problem.
"It was disgusting, I could see my tooth was black. It was something I was so conscious of because of the bullying I'd suffered at school. Faye had never realised that her dentist, who she had seen from being a child, had no extra qualifications or training for fitting veneers.
She was fitted with her first set of veneers at 15-years-old and had no problems up until she went to get them replaced
Faye added: "After my tooth shattered and the other veneer cracked, I lost faith in my old dentist so I went online to do some research to try and understand what sort of qualifications people should have to fit them.
"I discovered there were courses for dentists to make sure they have all the information they need to fit veneers properly, and that my original dentist didn't have those.
"I found one who did and when he saw my teeth he was horrified and said it was the worst case of its kind he had seen in his 25-year career.
"The new dentist told me the veneers had not been fitted correctly and there was a gap between my gums and the veneers, which meant bacteria was getting in and eating away at the bond which holds everything together."
All six of Faye's veneers needed replacing and she also had to undergo painful treatment of her gums, as well as ongoing treatment to tackle the gum disease she was left with.
The treatment cost £7,366.20 and had to be carried out over a five-month period, but was thankfully complete before her wedding to fiancé Matthew, 35, in September 2014.
Faye said: "I was planning my wedding and all I could think about was how grey my teeth would look in the photographs, or the possibility of having a veneer falling out," said Faye.
Having taken legal action against her old dentist who had looked after her since being a child.
Faye was eventually paid £10,000 in compensation, covering the cost of her new set, and also helping to compensate for her pain and suffering.
Now, with her teeth fully repaired, her gums healed, and a nice set of wedding pictures including plenty of smiles, Faye says she will never forget her ordeal and is calling for much tighter regulation across the dental profession.
"I don't think dentists should be allowed to perform cosmetic dental procedures without having gone through additional training," she said.
"My first dentist had lots of certificates in his waiting room and I always felt as though I could trust him as he was a professional.
"I didn't know there was anything drastically wrong and because I trusted him I never questioned it. He had been my dentist since I was a little girl and I had known him all my life.
"Thankfully my new dentist cleaned my teeth and managed to save them before fitting my new veneers. They are great now and everything has healed."
Sarah Smith, litigation assistant at Neil Hudgell Solicitors, represented Faye in her compensation claim, and says her case is a good example of the need for greater regulation of industries such as cosmetic surgery and dentistry.
She said: "All too often we represent clients who have suffered as a result of dental or cosmetic surgery negligence and, as in this case, patients can suffer both financially and emotionally.
"Having veneers fitted is a very costly procedure and we were very pleased to have secured a positive outcome for Faye. However, we hope her case sends out a clear message to others that cosmetic dentistry, and any form of cosmetic surgery, is not something people should rush into."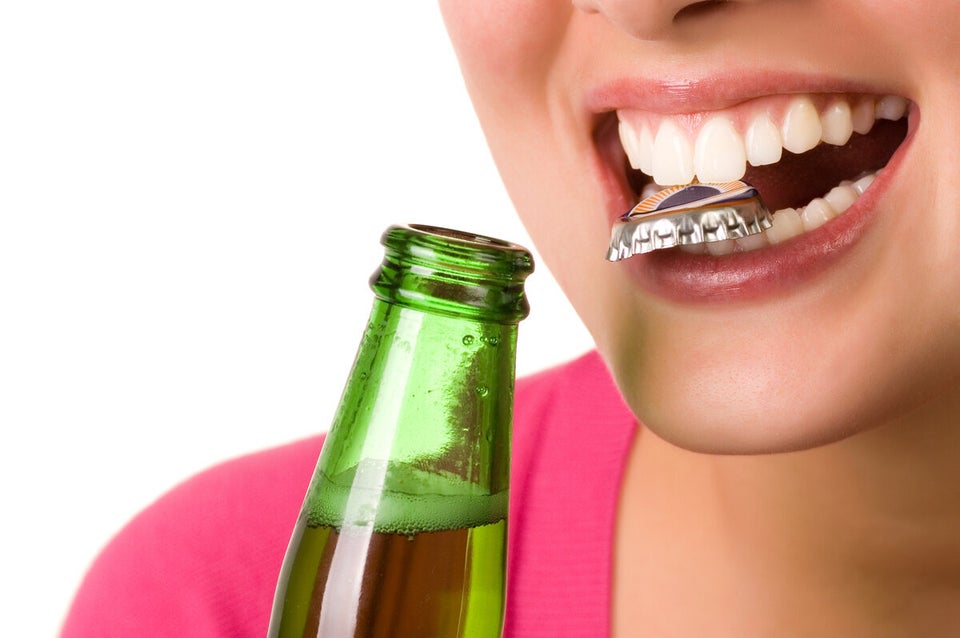 The Secrets To Perfect Teeth