Jeremy Clarkson has added Liverpool to the long list of things he has insulted, according to a local paper report which the Top Gear presenter has denounced as "shocking journalism".
Clarkson has hit out at the Liverpool Echo newspaper, calling its journalists "f***tards" and saying they misrepresented his original Sunday Times column.
Writing about a recent trip to the northern city, the journalist and TV host said: "People up there earn less, die more quickly, have fewer jobs and live in houses that are worth the square root of sod all."
In a provocative column, [paywall] Clarkson - who lives in London - said his food requirements caused confusion when he visited Liverpool to front a 'Top Gear Live' event.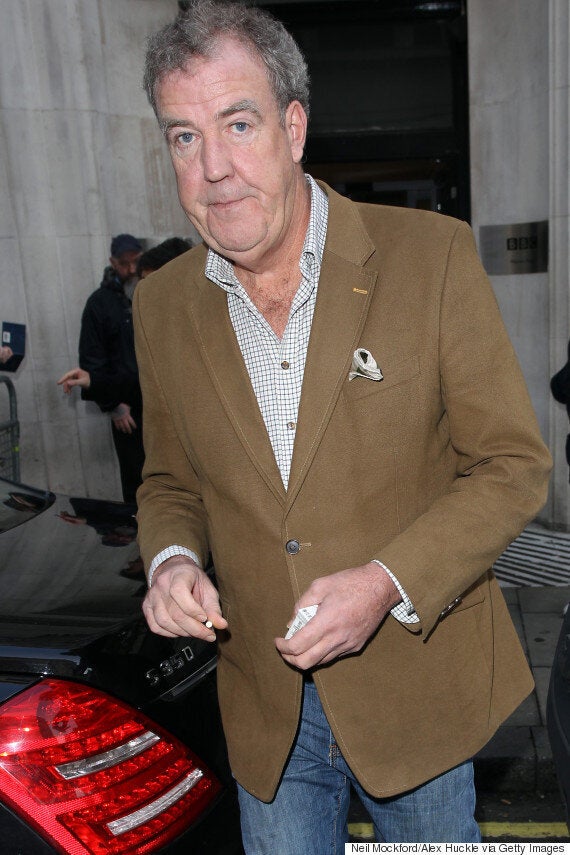 Clarkson had some food mishaps during his visit
When he tried to order a kipper and Tabasco sauce, waitresses in the city had no idea what either were.
Clarkson gave a damning run-through of previous trips he'd made to Liverpool in the column, saying:
"On one occasion I found that the door to my hotel room was blocked by a girl who was lying in the corridor, having apparently died. On another the constant burglar alarms meant that I checked out of my hotel at 2am and drove back to London for a bit of peace and quiet. Oh, and I nearly forgot: there was the time a blood-soaked chap sprinted into the restaurant in which I was dining and ran amok with a knife."
He made clear that he enjoyed his most recent visit: "It was all very agreeable," he wrote. "There was a lot of postmodern urban-chic architecture and many museums, hotels and waterfront cafes. It looked really good. I liked it."
But there were "one or two incidents that warrant a mention", he added.
Asking for a kipper for breakfast caused bewilderment from a waitress, Clarkson said.
"What's a kipper?" she asked.

"It's a sort of smoked fish," I said.

"Fish?" she responded. "For breakfast? No. We don't do that."
In fact, the hotel did serve kipper, and Clarkson was given one one but sent it back as it was "not what you'd call cooked".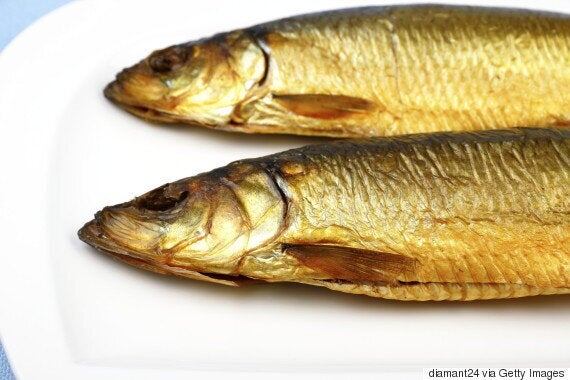 Clarkson asked for kippers but was met with confusion
It was a similar story when the Top Gear host asked for Tabasco sauce to go with his oysters in a another restaurant, but the waitress there didn't know what the spicy condiment was.
She was gone a very long time, and as she returned I worked out why. She'd obviously decided that serving anything in a bottle wouldn't be "posh", so she'd emptied it, one drip at a time, into a saucer. And if I'm honest, I wish she hadn't bothered, because Tabasco doesn't really work as a dipping sauce.
A local take on a Cesar salad in another establishment included "bits of bread that appeared to have been dipped into a bowl full of lukewarm washing-up water. It was like eating a docker's wet vest," Clarkson said.
In response, Clarkson addressed the "People of Liverpool" in an angry tweet, urging residents to read his original column in the Sunday Times. He said parts of his column had been "left out" and implied that its meaning had been distorted by the Echo: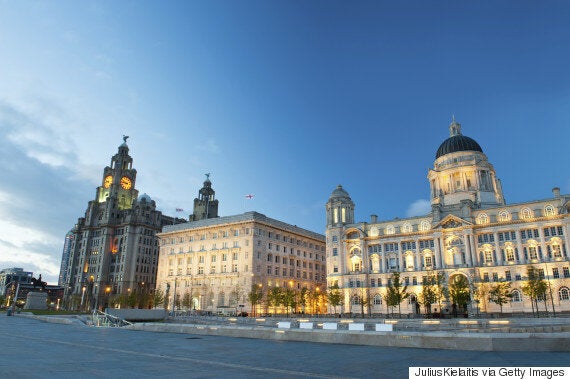 Liverpool is "abroad" to people in London, Clarkson says
In the full column, Clarkson blamed the kipper and Tabasco mishaps on his own lack of cultural understanding, saying that he "should have been shown the door" for asking for foods that were apparently not common in the city.
He concluded that the north of England is so different from the south that it has become "abroad", and pointed out that visitors like himself shouldn't expect Liverpool to be the same as London and should adjust their eating habits accordingly.
This failure to understand the cultural difference is "the root cause of all the problems surrounding the north-south divide," Clarkson said.
"I know I have a dreadful reputation for putting my foot in it, but when I'm abroad I do my best to fit in. These days I even check my registration number to make sure it's not offensive in any way. So what the bloody hell was I thinking of in Liverpool, splashing nasal C-4 all over what the waitress plainly thought were lumps of raw snot? And then washing it down with a bottle of la-di-bloody-da rosé wine?"

"We go to Rome to eat pasta under some wisteria. We go to France to sit in a cafe, people-watching. We go to Morocco to haggle with market traders. We expect and hope that these places will be different from home. So why should we expect the north to be the same as Esher?"
But his tweets weren't enough to placate Liverpudlians who took offence at his description, and some called for him never to return to the city:
Clarkson retweeted messages of support on Twitter, which called The Echo 'bile-spewing' and said it had only used 'snippets' to create a version of the article.
The Huffington Post UK contacted The Liverpool Echo for comment but had not heard back at the time of publication.