The family of a British woman who travelled to Syria to marry an Islamic State fighter have branded her a "disgrace" and expressed anger that she may have tried to recruit three missing schoolgirls to the militant group.
At least one of the girls, who attended Bethnal Green Academy in east London, was reportedly in contact on Twitter with Aqsa Mahmood, who left her Glasgow home in November 2013 after becoming radicalised.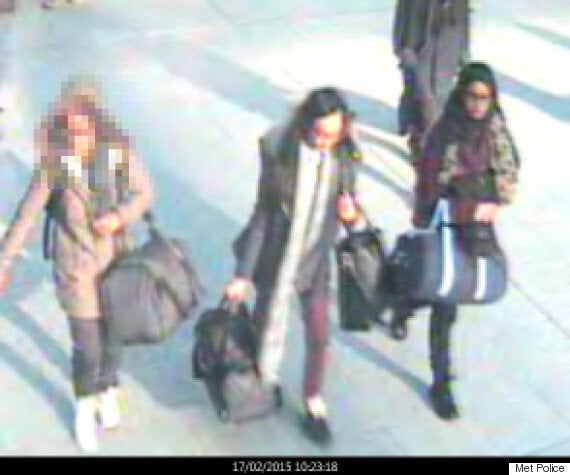 In a statement released through their lawyer Aamer Anwar, Mahmood's family said they were "full of horror and anger" that she may have had a role to play in "the recruitment of these young girls to Isis".
In a direct message to Mahmood, they said: "You are a disgrace to your family and the people of Scotland, your actions are a perverted and evil distortion of Islam. You are killing your family every day with your actions, they are begging you stop if you ever loved them."
Privately-educated Mahmood is reported to have encouraged terrorist acts via a Twitter account under the name Umm Layth.
She travelled through Turkey to Aleppo in Syria in November 2013 and was reported missing to police.
Before disappearing she attended Craigholme School, then university and was "well integrated into society", her parents said.
Mahmood's family said security services had "serious questions to answer" over her alleged contact with the missing girls because her social media has been monitored since her disappearance.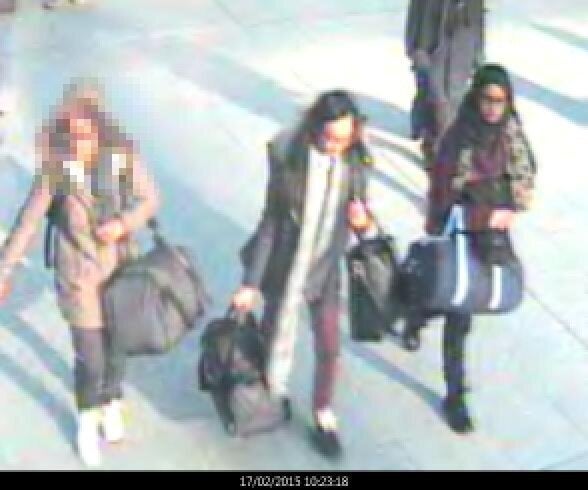 Schoolgirls headed to Syria
In a direct message to 15-year-old Shamima Begum, her family said they understood she had "strong feelings" about people she believed were suffering in the war-torn country but warned it was a "dangerous place".
In a statement, they said: "We miss you terribly and are extremely worried about you. Please, if you hear this message, get in touch and let us know you are safe. We want you home with us. You belong at home with us.
"Syria is a dangerous place and we don't want you to go there. Get in touch with the police and they will help to bring you home. You are not in any trouble.
"We understand that you have strong feelings and want to help those you believe are suffering in Syria. You can help from home, you don't have to put yourself in danger.
"Please don't cross the border. Please come home to us. Our mum needs you home and is really worried. We are not mad at you, we love you."
A friend of three missing schoolgirls believed to have fled to Syria to join Islamic State has described her shock at their actions and called on them to return home.
Atlanta Broadbent, who goes to the same east London school as the girls, has known the trio for several years.
Atlanta, 16, told ITV News: "It was a shock because they're from our school and people talk about it all the time.
"It's happened before to other people, but now it's happened to me it's more shocking."
She went on: "They were really smart, they always turned up to their revision classes, they were determined in what they want to do.
"It just seems so weird how when they were thinking, it's like, what were they thinking? Individually they are all very close and just determined to do what they want to do.
"The memories with them, they just seemed so happy, we wouldn't think that they were going to do that."
Atlanta, who said she last saw the trio a fortnight ago, said: "They always had a point you couldn't argue with.
"You couldn't argue with what they were saying.
"They were that smart they could just make something up on the spot. They were just really hard working, I wouldn't think something like this would happen."
She added: "I'd just tell them to come home, everyone is missing them, everyone's worried, it's a couple of weeks before the exam. We just hope nothing serious is going to happen to them."