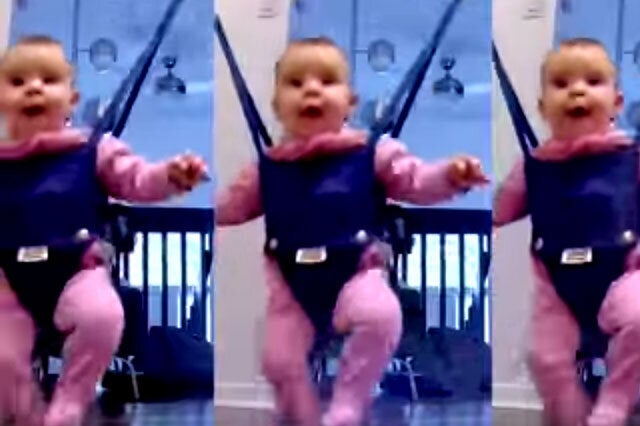 Michael Flatley has a rival for his Lord of the Dance title – this wonderful bouncing Baby of the Dance.
In a YouTube video that has been seen more than one million times, baby Kali has all the moves that have made the (much) older original a household name and a multi-millionaire.
She jigs and jives and twinkles her toes in a blur of frenzied footwork to the beat of Irish Riverdance music.
She's got a way to go to match the popularity of Mr Flatley's super-stardom (six million YouTube views and counting) but considering she can't even walk yet, we reckon she's got a fleet-footed future ahead of her.
And see how she compares to the original Lord of the Dance here...