A much-loved police dog has been given a hero's farewell after months wracked by illness.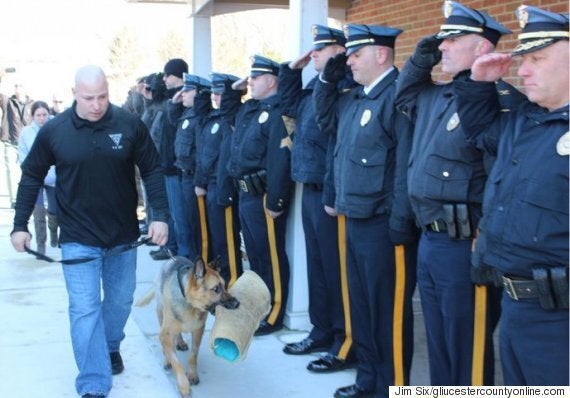 Mike Franks walks Judge into the veterinary clinic on Friday
Judge was escorted into the Swedesboro Animal Hospital by his owner and former police partner Cpl Mike Franks. The dog carried his favourite "sleeve" in his mouth as the pair walked between lines of saluting officers.
The sleeve is the cuff used to train the dog and is regarded as a toy by the animal.
In his eight-year career, Judge was deployed more than 280 times, aided in the arrest of 152 people, the seizure of three vehicles, the removal of three handguns from the streets, drug seizures and the confiscation of more than $47,000 in cash.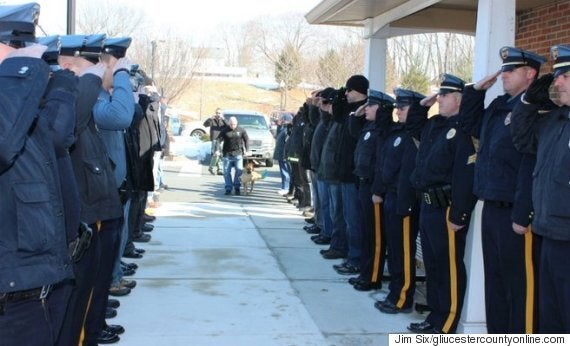 Judge had been suffering Cushings Disease since November
"No one has forgotten what he's done -- and that includes protecting his partner and his community."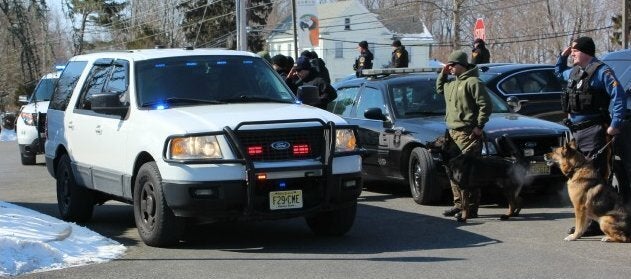 Farewell Judge