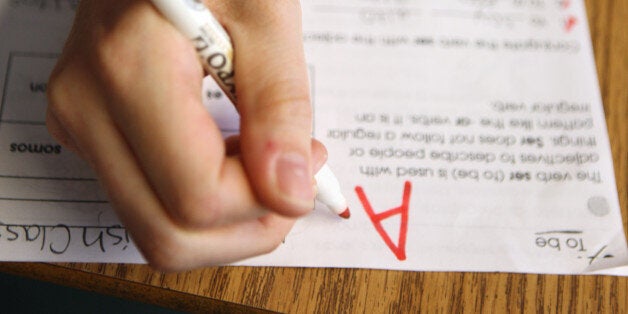 Hundreds of pupils had their A-Level and GCSE exam grades increased by at least two grade levels after appealing their results last year.
According to figures released by The Daily Mail, some papers were so badly marked that at least 20 students saw their exam marks leap by four grades, 51 increased by three grades and 676 results were increased by two grades.
The breakdown of appeal figures by exam watchdog Ofqual showed as many as 77,400 students successfully changed their exam results in 2014, up from 54,400 in 2013. According to Ofqual there were 414,850 challenges to grades last year,
representing around one grade being changed for every five grades challenged.
The chairman of the Campaign for Real Education Christopher McGowan said, "The extent and the amount of the regrading is extraordinary.
"Incompetent marking has created a crisis of confidence in the public examination system. Too many youngsters are being penalized through no fault of their own."
Ofqual's recent report on the summer 2014 exams stated "problems were rare" but also highlighted concerns about malpractice, with plans to improve the system for enquiring about results.
The Ofqual report, released in December last year, said, "changes of two or more grades are relatively rare but are indefensible".
However, the report stated grade changes represented less than 1% of all grades issued in 2014.
UK examining bodies previously came under fire in 2012 after thousands of students received lower than expected results in their English GCSEs.
Related