A Jewish group has accused animal welfare campaigners of having a "fixation with religious slaughter" and complained that their focus on banning Jewish and Muslim non-stun killing of livestock highlights "complete hypocrisy in animal welfare campaigning".
Schechita UK, which promotes the Jewish practice of killing animals without mechanical stunning to prevent pain, accused the British Veterinary Association (BVA) of an overzealous "fixation" with religious killing methods that "beggars belief".
It claimed the BVA was so obsessed that it is even neglecting its duty to protect animals.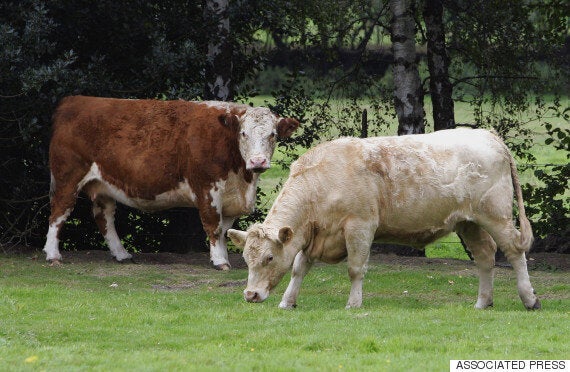 Schechita argues that non-stun killing can still be humane
But Schechita's director Simon Cohen said the scale of the BVA's campaign "beggars belief" and accused the BVA of being "negligent, obsessed and politically driven".
He said the BVA's relentless focus on religious slaughter was too narrow and campaigners needed to look at abattoir practices, CCTV, and 'mis-stunning' to improve the treatment of animals.
Cohen said: "The sheer volume of campaigning the BVA and others have put into this e-petition highlights the complete hypocrisy in animal welfare campaigning today.
"The BVA are currently being negligent in their duty to protect animals.
"If there is a genuine interest in improving animal welfare standards at time of slaughter, we need to look at many areas like abattoir practices, CCTV, and mis-stunning. This fixation with religious slaughter beggars belief."
Conventional "mechanical" stunning uses a bolt fired into the brain or an electric shock to stop an animal feeling pain, but Schechita argue that animals killed with a surgically-sharp knife are effectively stunned by a sudden drop in blood pressure.
MPs will debate the practice today in a Westminster Hall debate in London.
In the North Yorkshire halal abattoir footage, one worker was sacked and three others suspended after the Food Standards Authority launched an investigation into the Bowood Lamb abattoir in Thirsk.
In the video a slaughterman could be seen killing fully conscious sheep by hacking and sawing at their throats.
Today's Westminster debate does not form part of any legislative process and no vote will be taken, but the BVA and its supporters hope it will ensure the issue remains on the political agenda.
A minister from the Department for Environment, Food & Rural Affairs will have to attend to speak for the Government.
Shechita UK insists the strictly controlled Jewish method of religious slaughter, which involves the use of a surgically-sharp knife, is humane and painless.
Animals are effectively stunned by a sudden drop in blood pressure in the brain which causes unconsciousness within two seconds, it is claimed.
Conventional "mechanical" stunning is carried out using either a bolt fired into the brain or an electric shock.
Mr Cohen pointed out that since January 2013 there had already been two previous debates on religious slaughter in the House of Lords and at Westminster Hall.
"For animal welfare groups to push for a third is wild-eyed and obsessive," he added.
BVA president John Blackwell said: "BVA's e-petition to end non-stun slaughter now has over 115,000 signatures and clearly shows the strength of feeling about animal welfare at slaughter.
"BVA has long argued that all animals should be stunned before slaughter to render them insensible to pain and we are pleased that the British public has got so firmly behind our campaign, which is based on scientific evidence."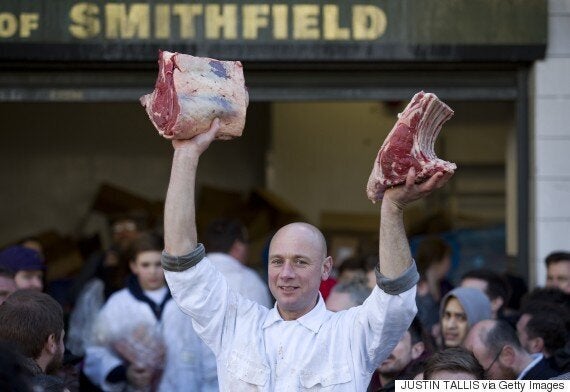 The BVA says "this is a matter of animal welfare... plain and simple."
"For BVA and our members, this is a matter of animal welfare at slaughter, plain and simple. We have never - nor would we - argue against religious slaughter. We categorically refute any suggestion that this is an anti-Muslim or anti-Jewish campaign. We acknowledge that over 80% of animals slaughtered for halal meat are pre-stunned before slaughter.
"We have met with, and are keen to continue our positive discussions with, representatives of the halal and kosher meat industry to explore where we can work together to improve animal welfare at slaughter.
"BVA finds abuse of animals in any slaughterhouses unacceptable. We would expect for these abuses to be thoroughly investigated and appropriate action taken by the competent authority.
"We also point out that recent undercover films of animal abuse in slaughterhouses would warrant sanctions under current welfare legislation irrespective of whether they occurred in an abattoir implementing stunning or non stun prior to slaughter.
"From pre-birth to slaughter, vets play an active role in not only preventing suffering but actively providing for the welfare needs of all animals. The veterinary profession is not complacent. We consistently lobby Government to ensure existing legislation is enforced effectively. We have and will always work to improve the welfare of animals at all stages of their lifecycle.
"BVA is calling on the Government to have a consistent approach to animal welfare legislation. How can the Government on the one hand pride itself and champion the UK on having some of the world's highest animal welfare standards, but on the other undermine this by allowing slaughter without stunning to continue?
"It is clear from the scientific evidence that the welfare of animals is improved by effective stunning at slaughter but we can't enforce a piece of legislation that does not exist.
"This is why we call on the Government to make legislative change now and end non stun slaughter immediately."