Paloma Faith surprised two of her her biggest fans by performing Sinead O'Connor's legendary song 'Nothing Compares to You' for the first time ever, exclusively for them, accompanied by only a handful of musicians.
Paloma Faith, who is nominated for Best Female Act at The BRIT Awards this year, teamed up with MasterCard to find two of her biggest fans, Joe Meadows and Anna Williams, a brother and sister from Liverpool. They were invited to a secret bank vault hidden under the streets of London, believing they would be picking up a recording of a never-before-heard cover. Once there, Paloma appeared and performed the iconic song for her two fans acoustically, accompanied only by a handful of musicians.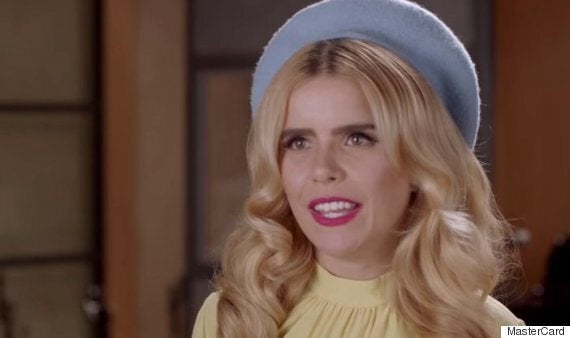 Paloma Faith gave two fans the surprise of their lives...
It wasn't the first time Paloma had brought the brother and sister together – they had recently rekindled their relationship after a period apart when Joe bought Anna tickets to a Paloma concert, and this time they got to see her up close during her most intimate performance yet.
Paloma, touched by their story, commented, "Joe and Anna's is such a lovely story and I'm glad to have been a part of it. I'm delighted to have teamed up with MasterCard to give something back to some of the fans who have supported me in a big way. 'Nothing Compares to You' is a song that is very special to me, so to perform it for the first time to two of my biggest supporters felt amazing."
Paloma's recording of the track 'Nothing Compares to You' will be available for 24 hours only from 11am on 24th February at PricelessSurprises.co.uk
Paloma Faith is nominated for Best Female Act at this Wednesday's The BRIT Awards. She spoke to HuffPostUK ahead of the event, revealing her top tips for victory on the night go to Sam Smith...
Q: Who gets your vote, Ed Sheeran or Sam Smith?
PF - Sam Smith because I just find something beautiful about him, like, emotionally. I think he's kind of got a je ne sais quois about the way that he expresses himself and it's beyond what he sings or the notes he sings or anything, I just think there's something very quietly beautiful about him.
Q: What's your earliest memory of the BRITs?
PF – Smash hits poll winners party with Ant and Dec and they're actually hosting it again this year
Q: What's your favourite ever BRITs moment in all of the BRITs?
PF – Probably Jarvis Cocker mooning.
Q: If you don't win best female, who do you think should?
PF – FKA Twiggs, because I think she's doing something interesting and it's risky and it's not being done by anyone else…and she's very much… I love the theatricality of what she does and the attention to detail in her visual and everything.
Q: What's it like performing in front of all those fellow artists, is it different to a gig, is it more or less nerve-wracking?
PF – It's nerve-wracking but by now, when you have a good year you've kind of done it quite a few times already because of all the different TV shows and festivals and bits and bobs. So yes, but it's also nice in the sense that you look out into the room and there's a lot of people smiling and sort of willing you on cos a lot of them know you and they want the best for you.
This year's BRIT Awards take place on Wednesday 25 February, which you can watch from 8pm on BBC1.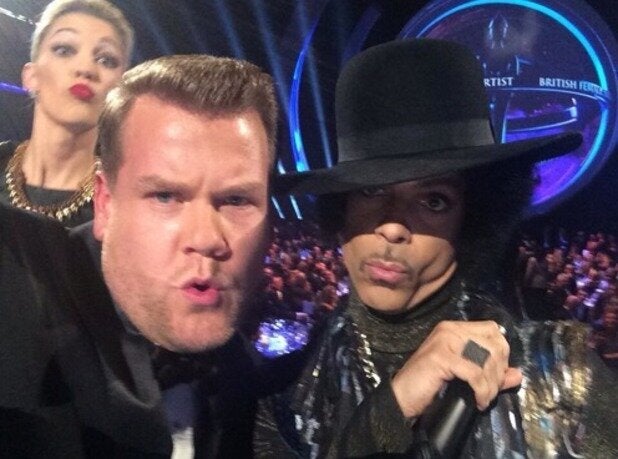 Brits 2014: 9 Memorable Moments