When photographer Zhenia Bulawka realised her dog Dukes was in the final stages of cancer, she wanted to do something special for him.
The 11-year-old American Staffordshire Terrier had had a hard life - his previous owners brutally clipped his ears before Bulawka recused him.
Along with her boyfriend Christian Valiente, US-based Bulawka took her three pups Dukes, Violet and Ruby for an overnight stay at the beach in Assateague, Maryland.
She documented their day out through a series of beautiful photographs, originally posted on The Dodo.
Dukes died a month after the trip, after fighting cancer for almost two years.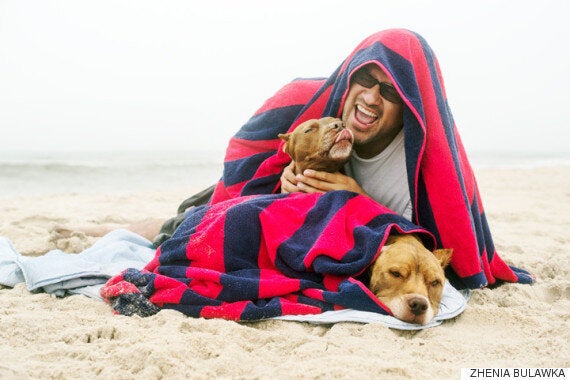 "Dukes had such enormous personality and energy. It would fill up a room and he'd light up everyone in his presence. Other family and friends agreed," Bulawka tells HuffPost UK Lifestyle.
"Dukes had this certain 'je ne sais quois' about him - quite extraordinary. You would have to have had the pleasure of meeting him to understand exactly what I mean."
"He had the ability to make one forget that he was 'just a dog,' as if he were human. He was so entertaining and affectionate."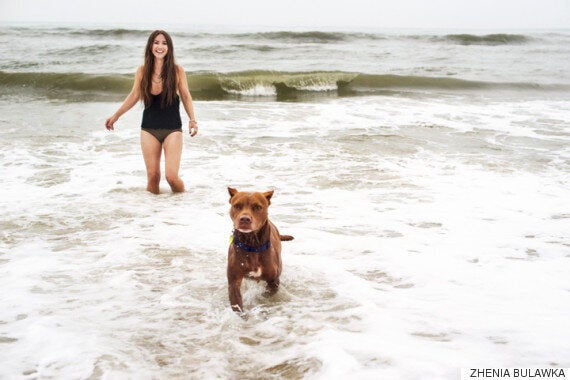 "I miss his passion. Dukes loved life! He was the most eager to get the day started - always on a mission.
"If we were driving somewhere, he insisted on being co-pilot. If we were cooking, he was sous chef."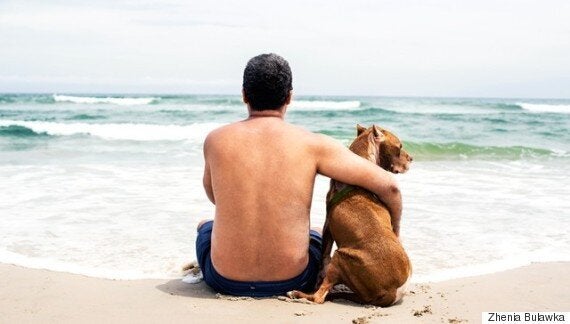 "He would even bring me his bowl when it was time for him to be fed. He would drop it at my feet, and then he'd sit up so properly and wait patiently for his meal, like a little gentleman - just like he is in the photo of him and Christian with the sandwich.
"Dukes had so much purpose. He never let a second go to waste."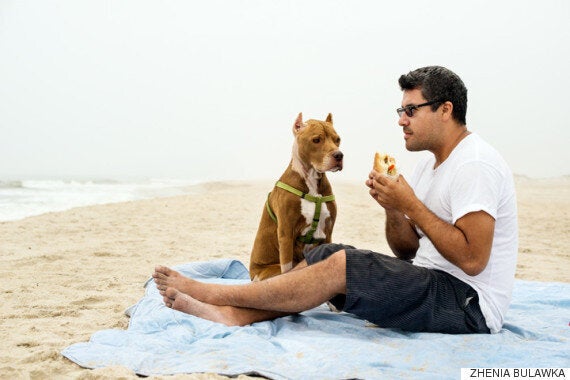 "We had our own form of currency. We called it the 'Duke buck'.
"Whereas with most dog owners, the command is 'give me paw', for us it was 'give me a Duke buck' and Dukes would enthusiastically oblige us. He was so generous with his money."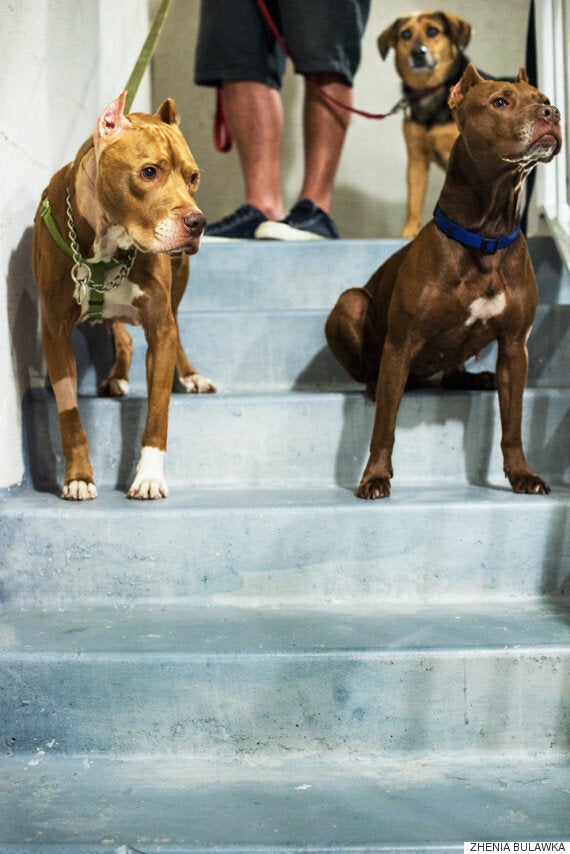 "I miss bedtime," Bulawka reminisces. "Every night, Dukes would curl up into a donut with his head resting on my stomach.
"He took up quite a bit of space, but I never cared as long as he was comfortable. He looked so peaceful when he slept.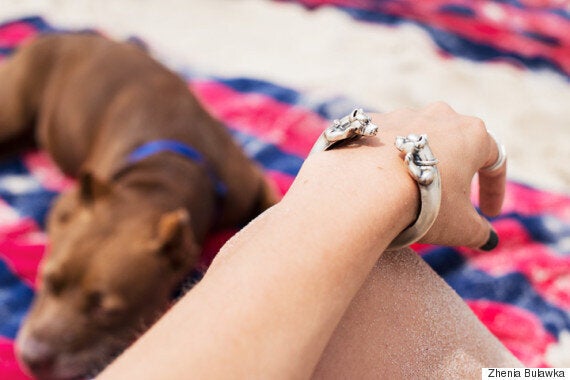 "I could continue on forever… there are so many amazing memories of him floating around in my head, and I just can't bring myself to select a single one as being my favorite."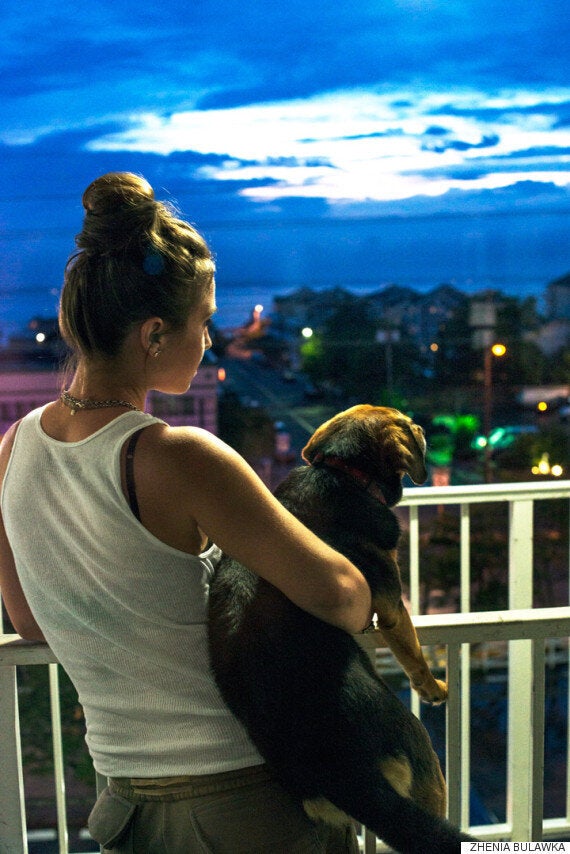 With Violet on the balcony
"Every moment spent with him was the best - he was THAT cool."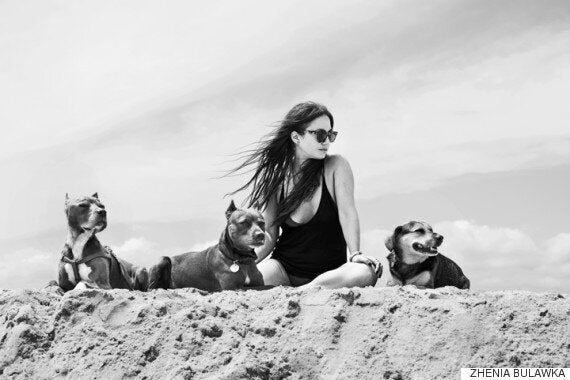 If you would like to view Zhenia's tribute in its entirety, visit The Dodo.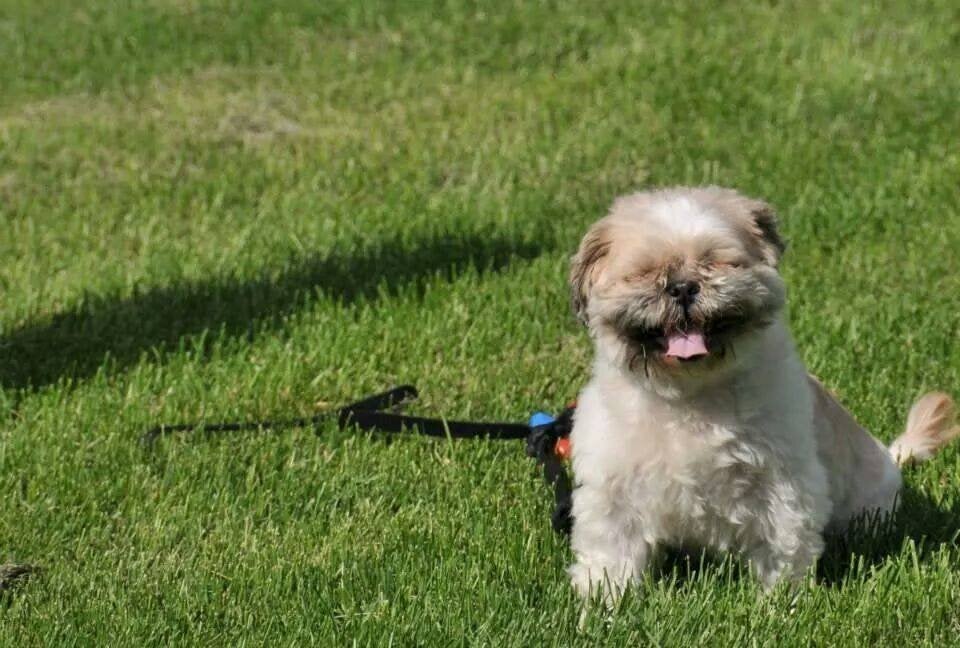 Old Dogs