Ed Miliband appeared to surpruse David Cameron today, when he offered to ban Labour MPs from serving as trade union officials.
Labour hopes to embarrass the Tories over the cash-for-access scandal by forcing a House of Commons vote on Miliband's proposal to ban MPs from holding paid directorships or consultancies.
In combative exchanges during prime minister's questions, Cameron accused Miliband of double standards, as Labour MPs could also serve as paid trade union officials.
However Miliband appeared to decide then and there to call Cameron's bluff. "Well let's agree now, we will rule out anyone being a paid trade union official, a paid director, or a paid consultant," he said from the Despatch Box. "Say yes and we can restore the reputation of this House."
The pledge from Miliband was made somewhat easier, given the party later pointed out that no Labour MPs currently serve as paid union officials.
Cameron has defended the right of MPs to do second jobs - insisting that extra work can be fitted in alongside constituency duties.
"We have practising doctors in this House, we have practising dentists, we have people who take part serving our country in Afghanistan or Iraq and we do have people who run family businesses or have other interests," he said.
"What you want is a Parliament where people can come and share their experience and make some points instead of just having a whole lot of trade union-sponsored ciphers."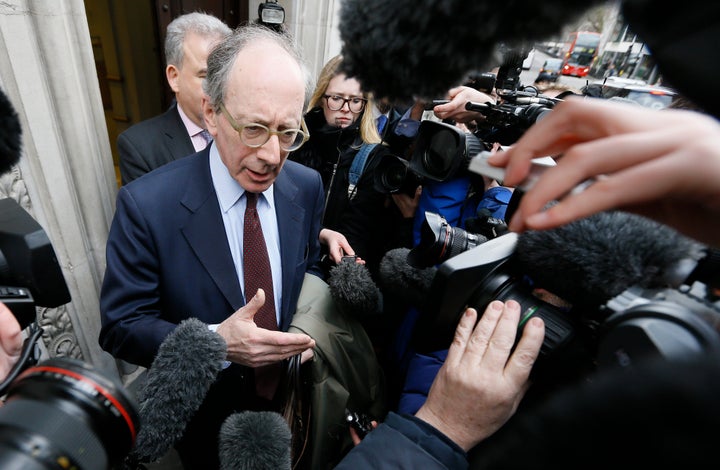 On Tuesday, former Conservative foreign secretary Sir Malcolm Rifkind quit as chair of the Commons Intelligence and Security Committee and announced he was standing down as an MP at the May 7 general election after he was filmed by secret cameras in an undercover sting by the Daily Telegraph and Channel 4's Dispatches.
Both he and Labour's Jack Straw - who had already announced his intention to quit Parliament before he was caught up in the sting - have referred themselves to the Parliamentary Standards Commissioner, Kathryn Hudson. They deny all wrongdoing.
Sir Malcolm told the reporters that he was able to arrange "useful access" to every British ambassador in the world because of his status, and said his MP's work left him plenty of spare time as he was "self-employed".