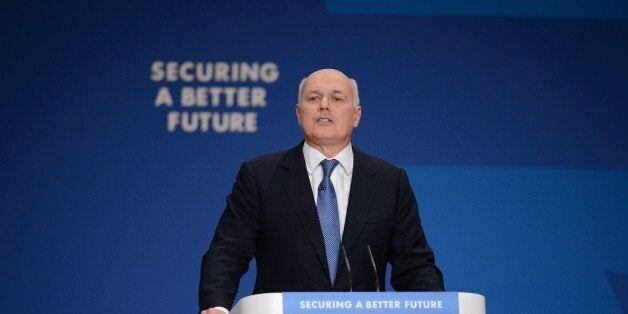 Iain Duncan Smith's flagship welfare policy Universal Credit is making "very little progress", an influential committee of MPs have warned.
Universal Credit, which aims to replace six current benefits with one single payment, began its phased roll-out earlier this month, but critics say the project is "failing' and has been beset by "huge waste and delays".
Committee chair Margaret Hodge, a Labour MP, said it was impossible to judge whether the scheme is value for money yet, warning that "very little progress has been achieved on the front line".
"Fewer than 18,000 people were claiming universal credit by October 2014, out of around seven million expected in the longer term - just 0.3% of the eligible population," she went on.
"We hope the [Department for Work and Pensions] expectation that this number will rise significantly by February 2016 proves to be accurate."
"As the department has justified this spending on the promise of benefits in the future - such as from higher employment - rather than on the actual delivery of benefits to date, we simply cannot judge the value for money of this expenditure at this stage."
Duncan Smith's Department for Work and Pensions was forced to "reset" the programme in 2013 to put it on a more stable footing, but said it had fallen a further six months behind schedule for setting up the digital service.
A department spokesman said using existing IT "ensures value for money and will save the taxpayer over £2bn".
The spokesman added: "Universal credit is on track and we are making good progress - almost 64,000 people have made a claim and this time next year universal credit will be in every jobcentre in the country.
"Latest evidence shows it's already transforming lives with universal credit claimants moving into work faster and earning more."
Labour's shadow work and pensions secretary, Rachel Reeves said the "failing" programme has been beset by "huge waste and delays".
"Labour wants universal credit to work and we'll call in the National Audit Office to do an immediate review of this failing programme to get a grip of the spiralling waste and delays," she added.