New York City is suffering from record-breaking low temperatures leaving Manhattan to literally freeze over. According to meteorologists, February is set to be the coldest month on record since 1950.
Parts of the Hudson River are covered with thick ice and New Yorkers are experiencing colder temperatures than those felt during last year's Polar Vortex. David Stark, a meteorologist at the National Weather Service, said: "We are looking at temperatures in the lower 30s and maybe 2 to 4 inches of snow Saturday before it turns into rain."
The waterways around the island of Manhattan have frozen over, forcing vessels on the Hudson and East rivers to maneuver through floating ice sheets.
These incredible photographs taken from the air show how huge layers of ice are dominating the waterways around Manhattan, and with the mercury set to dip again, it's going to be a while until New York residents and tourists will be able to put away their winter clothes.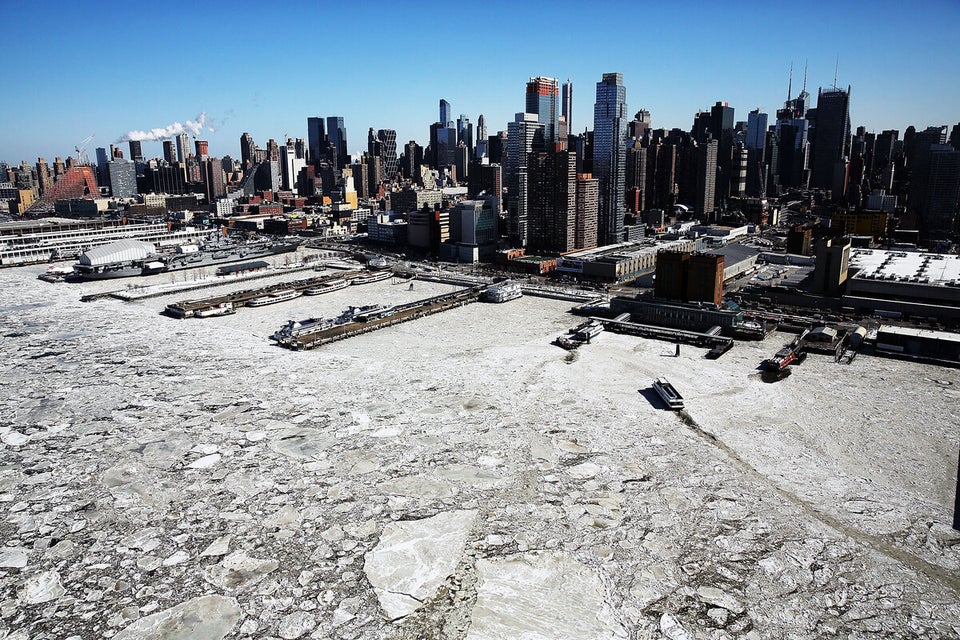 New York is frozen right now