A school's posthumous memorial to a "notorious" paedophile teacher read "he touched us all", a commission into decades of historic sex abuse was told.
Knox Grammar School in Wahroonga, Sydney, has been under the spotlight after it was accused of covering up more than thirty years of abuse at the hands of art teacher Bruce Barrett, who was also the junior school's vice principal.
Students were allegedly abused at the all-boys' school over a 33 year period from the 1970s up to 2003. Now, it has emerged the shamed school had to remove the sign on its gates following the revelations.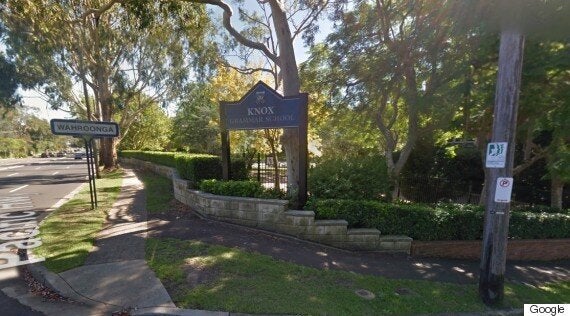 Knox Grammar School in Wahoonga
Former student Scott Ashton told Australia's royal commission he was deeply confused by boarding school holding Barrett in such high esteem, the Daily Telegraph reported.
"The fact that he was so well regarded by the school despite being a notorious molester made me feel very confused and powerless," Ashton told the inquiry.
Ashton also recalled how Barrett used to wear a red tie and say "watch out boys, it's a red tie day today," meaning the students would be caned.
The former pupil was once asked to stay behind after class by the molester, adding: "At first I thought I was in trouble and was relieved to be tickled and not caned, but then the situation deteriorated for me."
Five former teachers at the school have been convicted of sexual assault, while the inquiry heard allegations against three more staff members.
Another victim, who chose to remain anonymous, told the commission he would be woken up by two other teachers and then taken back to their room, ABC reported.
The school's former assistant headmaster John Rentoul wept as he told of discovering his son was abused at the hands of music teacher Barrier Stewart in the late 1970s, according to the Sydney Morning Herald.
"As a former headmaster myself, it seems extraordinary and reprehensible that these men continued to teach at Knox and abuse students," Rentoul said. "I believe the school was more interested in protecting the reputation of Knox than ensuring the safety and welfare of its students."
Stewart was also accused by another anonymous victim, who said the teacher would grab a boy's genitals as "so casually it was like a handshake".
Stewart later received a suspended sentence for the offences.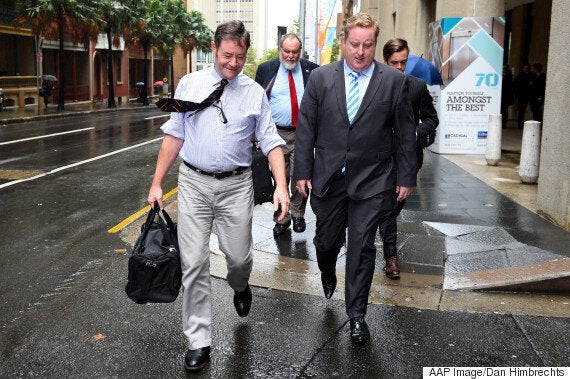 Damien Vance, (left), former teacher at Knox Grammar School departs after giving evidence at the Royal Commission into Institutional Responses to Child Sexual Abuse, in Sydney, Wednesday, Feb. 25, 2015
One former teacher and boarding master Damian Vance was given references by the school, even though he was dismissed for indecently assaulting one of the students. Vance then secured further teaching employment after leaving the school in 1989, and continued teaching until his arrest in 2009.
Knox Grammar School's lawyer, Geoffrey Watson SC, asked to speak before any of the witnesses on Monday.
He said that the school conceded what happened was disturbing and damaging.
"There is no excuse," Watson said.
"The school owed a primary responsibility to those students, and to those parents, to keep them safe from this sort of thing.
"The school humbly and sincerely apologises for its failure."