Transgender model, Andreja Pejic made her debut appearance as a woman on the catwalk in yet anotherfashion first earlier this week.
The model, who was formerly known as Andrej, took to the runway for the first time since undergoing gender reassignment surgery to become a woman at Giles Deacon'sLondon Fashion Week show.
Prior to her catwalk debut, the model shared a snap on Instagram saying: "It feels amazing to be making my runway debut for one of my favorite British designers #Giles. Thank you to @kegrand and @guineapiggiles #thereturn #LFW."
Pejic looked stunning in a high-collared, Victorian-style shirt, satin black coat with bow detailing and polka-dot tights from Deacon's Autumn/Winter 2015 collection.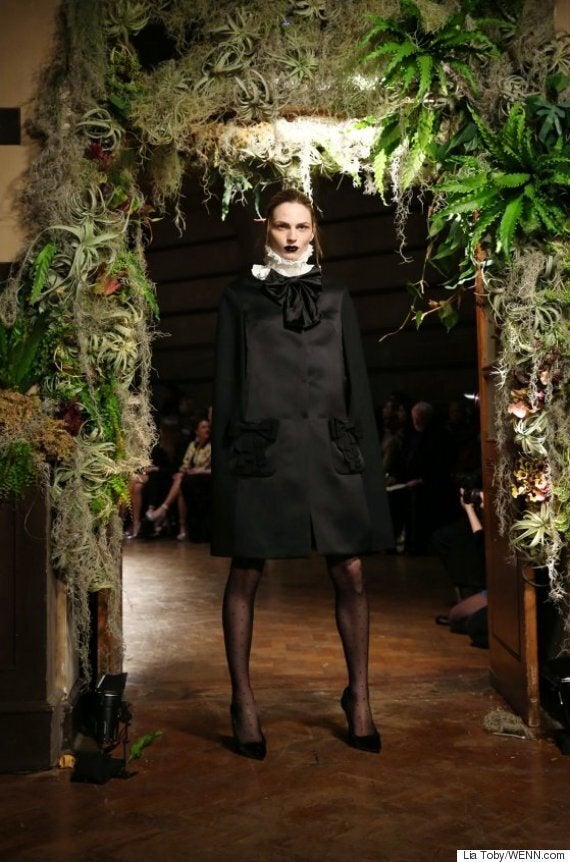 The 23-year-old began gender reassignment surgery at the beginning of 2014.
Prior to that, her androgynous look helped her to bag gigs modelling both male and female collections, including for designers Jean-Paul Gaultier and Marc Jacobs.
But, despite her unique position, she always knew that gender assignment surgery was on the cards and told Style.com that the surgery was something she'd been considering since the age of 13.
"I figured out who I was very early on - actually, at the age of 13, with the help of the Internet - so I knew that a transition, becoming a woman, was always something I needed to do," she said.
"But it wasn't possible at the time, and I put it off, and androgyny became a way of expressing my femininity without having to explain myself to people too much."
The 23-year-old Serbian model is also expected to appear in a number of other shows at both Milan and Paris Fashion Weeks.