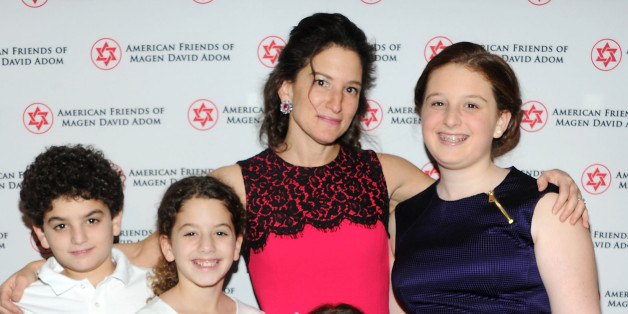 Ben Gabbe via Getty Images
Noa Mintz is a savvy schoolgirl who is already worth an estimated $375,000 (£243,000) after starting her own babysitting service.
Nannies By Noa is a website bringing babysitting into the 21st century, serving one of New York's richest areas, created by Noa at just 12 years old.
You Might Also Like.. These Students Have Invented A Better Ketchup Cap. And Heinz Should Buy It

'I Was Turned Down By Several Universities - Now I'm Lecturing At Them', Says The 19-Year-Old Who Now Owns Two Businesses

Meet The Young Entrepreneur Making Biofuel From Coffee

How To Choose Your University If You're A Student Entrepreneur
The site matches clients with one of its 50 babysitters and 25 full-time nannies, charging $50-100 per match.
Noa charges a base rate of 15% of each full-timer's gross annual salary, which can be anywhere from $50,000 to $80,000.
Demand has been so intense she has been forced to hire a CEO, 26-year-old Allison Johnson. It was "a little bit of a challenge" to take orders from a teenager, she admits, but Allison values women who make things happen for themselves.
"I hosted art classes in third-grade and I used to take lemonade stands to the next level, so I always had the entrepreneurial spirit," Noa said.
"It's not that I wanted to be a babysitter. I just recognized what the potential of a New York nanny should be, so I gave it a shot and it got big very fast."
READ MORE: