Who said Google+ reviews were just for takeaways and nail salons?
One irate husband, upon discovering his wife was sleeping with her boss in a particular hotel, posted a sarcastic review praising its 'luxurious double bed'.
He found out - presumably - not by spying on her but because she charged the room to her husband's credit card and he saw both of the guest names on the bill.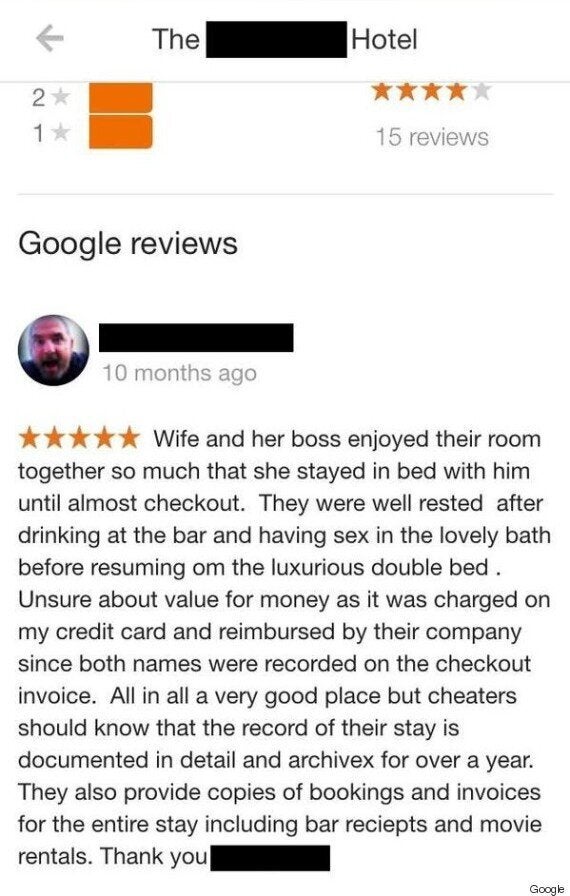 The full review reads: "Wife and her boss enjoyed their room together so much that she stayed in bed with him until almost checkout.
"They were well rested after drinking at the bar and having sex in the lovely bath before resuming om (sic) the luxurious double bed.
"Unsure about value for money as it was charged on my credit card and reimbursed by their company since both names were recorded on the checkout invoice.
"All in all a very good place but cheaters should know that the record of their stay is documented in detail and archivex (sic) for over a year.
"They also provide copies of bookings and invoices for the entire stay including bar receipts and movie rentals."
Cheaters, either move with the technological times or just don't do it in the first place.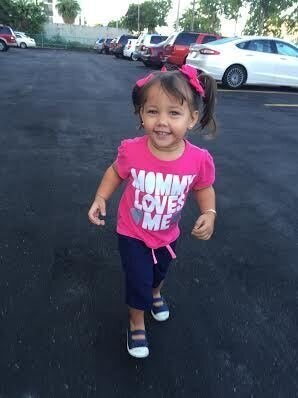 What Love Looks Like After Divorce