Lupita Nyongo'o's pearly-white Oscars dress has been discovered, two days after it was taken from her hotel room.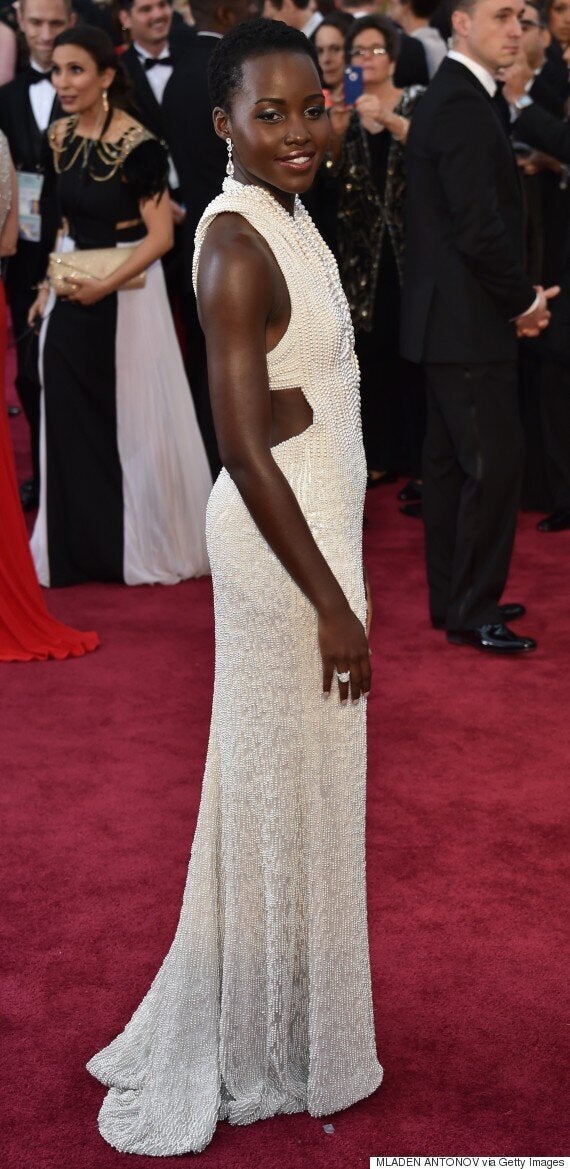 Lupita Nyong'o at the Oscars on Sunday night
Luckily, it's now been found by staff at LA's London Hotel, where it was discovered in a toilet.
Not quite the star treatment a £100,000 Calvin Klein dress deserves, we're sure you agree.
Lupita's dress has only acquired minimal damage since being stolen, with an LAPD officer claiming: "Hotel staff searched and found the dress in a bag, hidden behind a counter, in the bathroom.
"A few smaller pearls appear to have fallen off the dress, but it seems to be intact."
A statement from the hotel earlier this week said they were "working with law enforcement", while Lieutenant William Nash, of the Los Angeles County Sheriff's Department said officers were checking CCTV footage.
"Ms Nyong'o was not in the room at the time of the theft," Deputy John Mitchell told Reuters.
On the red carpet at the Oscars on Sunday night, Luptia claimed that her dress was "an homage to the sea".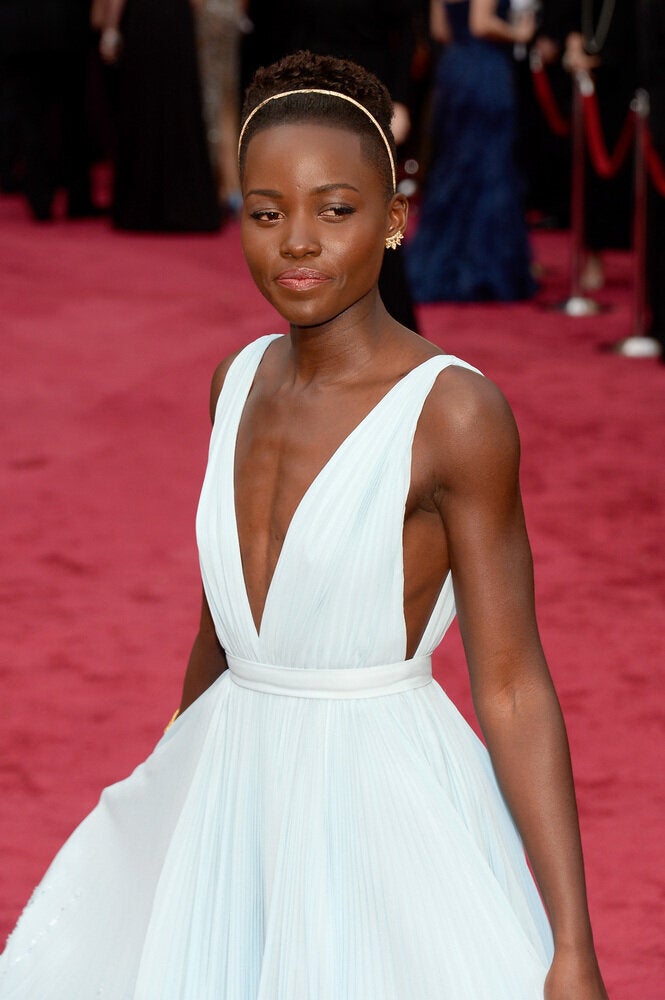 Lupita Nyong'o Style