Schoolteachers of the Islamic State militant 'Jihad John' have revealed he received 'anger therapy at school, and also confirmed that MI5 had visited staff at Quintin Kynaston Academy on Thursday.
The teacher, who remained anonymous, told BBC's Newsnight that Mohammed Emwazi had received anger therapy to help him control his emotions. "I'd say that Mohammed was a success story of our school, he went on to achieve everything that he wanted to do; he went to a university of his choice, and from the way he started in Year Seven to how he blossomed 'til he left at the end of sixth form was a huge achievement for him, so I'm very surprised ... " she said.
According to the Telegraph, Emwazi may have been radicalised at school through his association with Mohammed Sakr, who later, in 2009, went on to travel to Somalia for terrorist training and activity with Al-Shabaab before reportedly being killed in a US drone strike.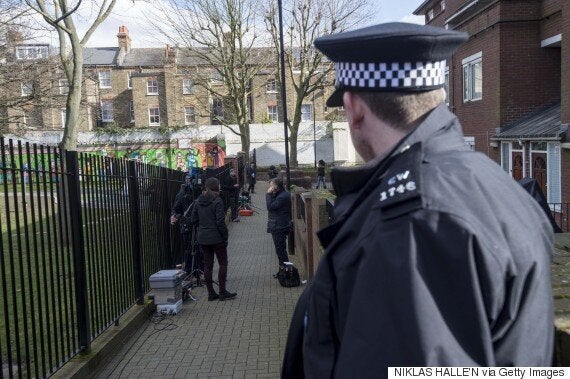 An officer from the Metropolitan police outside an address where Mohammed Emwazi lived
The paper quoted a former schoolfriend as saying Emwazi and Sakr's younger brother "were always together at school" and claiming they visited a mosque together where they may have developed "radical views.
An official statement from the school in north-west London, released by Westminster Council yesterday, said it was "shocked and sickened" that the former pupil was involved in terrorism. If the allegations are true we are all extremely shocked and sickened by the news. All members of staff at QK work very hard to support the education and well-being of our students and protect them from harm.
"In this respect, QK has been extremely proactive in working with the Government's Prevent strategy for a period of time and will continue to be so for the foreseeable future."
On Saturday it was announced that two charities which have funded controversial advocacy group Cage, which has links with 'Jihad John' are now under investigation by the voluntary sector watchdog..
Joseph Rowntree Charitable Trust (JRCT) and the Roddick Foundation are the subject of compliance cases by the Charity Commission over grants made to Cage. The group, which campaigns against the "war on terror", sparked anger this week claimed the Londoner believed to be Islamic State executioner Jihadi John had previously been harassed by the security services.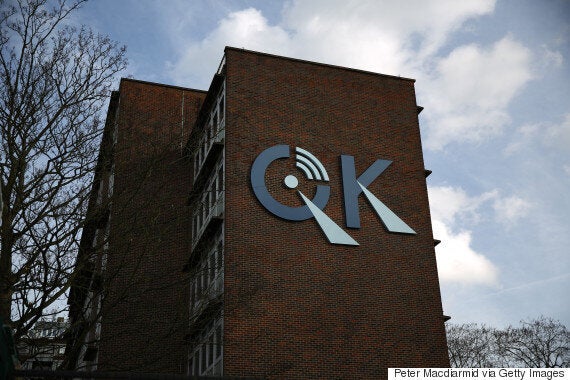 The Quintin Kynaston school where Mohammed Emwazi attended
London's mayor Boris Johnson denounced the claim as "an apology for terror", while a Number 10 spokesman said the suggestion was "reprehensible".
According to its website, the JRCT made a grant payment of £135,000 to the organisation in November 2011 for the goal of "promoting human rights in the UK and abroad", although the programme is no longer running.
The Roddick Foundation, set up by the late Dame Anita Roddick, has awarded grants to Cage, then known as CagePrisoners, over a period of around four years starting in 2009, according to its website.
On Cage's own website it appeals for donations, saying its "business bank accounts were closed down" in July 2014. A statement from JRCT said Cage had asked "legitimate questions" of MI5.
It said: "As a Quaker trust, we reject and condemn all violence, including all violence for political ends. We believe that building sustainable security requires patient, long-term work to address the underlying causes of conflict and injustice.
"Joseph Rowntree Charitable Trust has previously funded Cage to promote and protect human rights. We believe that they have played an important role in highlighting the ongoing abuses at Guantanamo Bay and at many other sites around the world, including many instances of torture.
"The trust does not necessarily agree with every action or statement of any group that we have funded. We believe that Cage is asking legitimate questions about security service contact with those who have gone on to commit high-profile and horrific acts of violence, but this does not in any way absolve any such individual from responsibility for such criminal acts."
But the Charity Commission said it was looking into how the grants were used and said Cage's actions raised "clear questions" for charities. A spokesman for the commission told the BBC: "We have compliance cases open into both the Joseph Rowntree Charitable Trust and the Roddick Foundation. In both cases the commission's regularity concerns are about how the trustees have ensured that charitable grants made to non-charitable bodies are only used for exclusively charitable purposes in line with their objectives.
"This regulatory engagement has included robustly examining each charity's decisions to previously make grants to Cage, which is not a charity. Public statements made in the last few days by Cage raise clear questions for a charity considering funding its activities as to how they could comply with their legal duties as charity trustees."