Google's head of product has used a keynote speech to lay out the company's plans to solve global connectivity problems, including weather balloons and drones that will carry internet signals.
Speaking on the first day of the Mobile World Congress technology show in Barcelona, Sundar Pichai said that Google wants to get the entire world online.
"There are four billion people in the world that don't have access to connectivity. We want to do better with this. At Google, we're taking the same approach to connectivity as our other projects."
Pichai spoke of a three-point plan to help bring internet access to everyone in different locations around the world.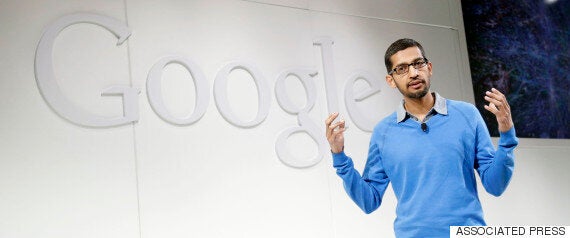 These include Google Fiber; fibre-optic broadband for urban areas, as well as Project Loon, which is the firm's ongoing experiment involving weather balloons that act as floating signal towers.
"Loon is a huge undertaking, and we've made huge progress. Two years ago, we could hardly keep the balloon up for 3 days, and it served 3G", he said. "We knew we needed to stay up for 3 months, today we're up in the air for 6 months at a time."
The third point of Google's plan was also briefly previewed. Called Project Titan, it will involve using high-flying drones carrying internet signals. A similar proposal from Facebook-backed internet.org, a group trying to connect the entire world to the internet, is also already being developed.
Pichai also commented on the ongoing smartphone battle between Apple and Samsung - the latter being a user of Google's Android mobile operating system.
"We knew the iPhone 6 would be big for Apple, we've known for a long time that phones with big screens do very well. Mobile isn't a zero sum game, it's a great time for smartphones overall. Samsung is a great company, the Galaxy S6 represents the state of the art in smartphones," he said.
Following the release of the iPhone 6 and 6 Plus in September last year, Apple reported record sales and profits for the quarter, while Samsung saw full-year profits fall for the first time in three years. The company unveiled the S6 and S6 edge - which has a screen that curves onto the sides of the device - at a press conference on Sunday, as the new competitors to the iPhone. Both devices have a full-metal body for the first time, similar to the iPhone.
He added that he expected Apple to "do something great" with the Apple Watch, which is set to be launched in April following a live event in California next week. Google's Android Wear is already used in a number of smartwatches on the market, including Motorola and LG's wearables.
Pichai concluded his speech by saying that he thought such devices were a big part of the future of mobile.
"I'm excited for wearables and everything that's happening there. I think we're working very hard to make computing experiences much more seamless and intelligent for users. Most computing has been focused on automating things in people's lives, I think we can do much more intelligent things than that and that's what we're looking forward to."
Related