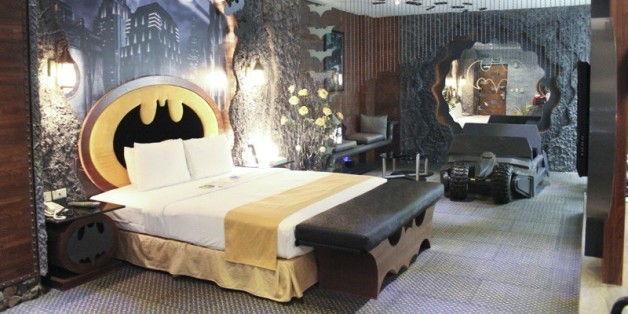 Eden Motel
A Taiwanese hotel is offering Batman fans to chance to sleep (or not sleep) in a totally decked out Batcave for just £137 per night.
Or, you can rent it for a three hour block for £40 if you're in a hurry and you think your Dark Knight can Rise to the challenge.
The room even comes equipped with various Batman memorabilia and a "fun chair" - whatever that is - to give you the total Gotham experience.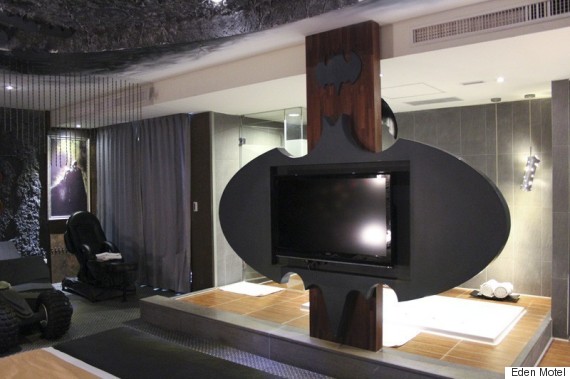 It also features a Bat-TV and a shower room with no walls.
"We were surprised that comic book romance seems to be so popular, but some people can't get enough of the Batmen room and we have one client who visits at least once a week," the hotel said.
Other themed rooms at the hotel include the Alcatraz room, styled after the famous prison and comes complete with handcuffs, and a suite dedicated to Sherlock Holmes.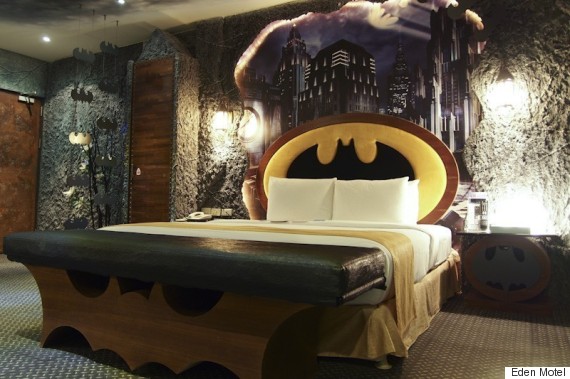 Fans of DC Comics don't need to worry if the Batcave is fully booked - there's also a room designed around the world of fish-talking superhero Aquaman.
SEE ALSO:


Does It Come In Black? Batman Tumbler Golf Cart Sells For $17,500