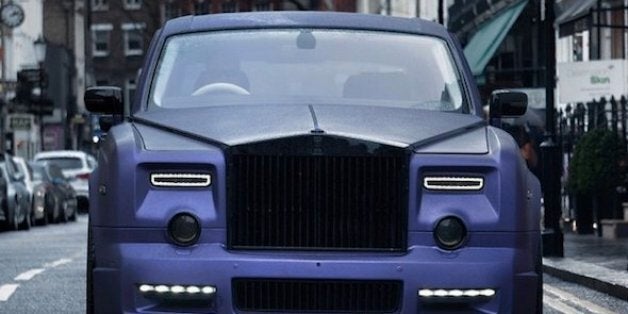 If you love nothing more than spending your Sunday afternoons, your commute on the tube, or even time you should be working, scanning through Twitter or Instagram you've come to the right place.
Here we've picked out our top ten car Twitter and Instagram feeds for car nuts. Whether you have a passion for classics, a love of speed or just like to hear the automotive ramblings of a celebrity motormouth, you'll find it here.
Beautiful car photos from a bygone era mixed in with some modern classics. Whether new or old, all the cars are photographed with the same delicate, vintage feel to make any petrol head long to get on the open road and cruise the sweeping roads of Monaco.
Love supercars? Look no further than British photographer Sam Moores' Instagram page. As a Gumball 3000 photographer he gets to shoot some of the maddest and most expensive super cars around, and kindly shares them with us. McLarens, Ferraris, Lamborghinis and lots and lots of Porsches - he's snapped them all.
If you want something a bit different to cram your Instagram feed with, check out Definitive's page. This media company has photos galore of the best modified racers and classics around. Working at some of the top automotive and motor sport events in the calendar means they get shots like these.
Carlifestyle is one of THE most popular car Instagram accounts around with 1.9mil followers. If you like to dream about owning a Ferrari or Lamborghini by flicking through pictures of them all day long head, to their page. They're all about the excessive wealth, ridiculous gold car wraps and the sort of cars you'd expect to see at a playboy's mansion in Dubai.
Speed Hunters are all about, you've guessed it, speed. So head over to their twitter feed for lashings of the latest fast car news, photos of sexy modified cars and a particular affection for all things Japanese. For those into GTRs, MX-5s and RX-7s, this will get your engine running.
People say that Formula One has got too serious compared to the "good old days" – the James Hunt era – when racing drivers really spoke their minds. Well the social media team from Lotus isn't too worried about poking fun at themselves or anybody else on the grid for that matter.
Car news with a quirky twist - Jalopnik brings stories from all over the Internet together for those who are truly passionate about cars. To be the first to the most interesting automotive news from the far reaches of the web make sure to check them out.
Car Design News is the perfect Twitter account for car fans who can see the beauty in every motor. With a slight educational feel to it, you can feel confident while you traipse through the content that you're doing something positive with your wasted time.
This Instagram account is full of beautiful, classical images of the most incredible super cars. From the most recent to some of the most renowned, you can see them all here. They're all about the jet-set lifestyle so expect to see lots of big boats too.
For some general motoring ramblings (or just ramblings) you can always rely on Jeremy Clarkson. As we all know he has plenty to say on the latest cars, who he's fallen out with and the price of train tickets.
Popular in the Community