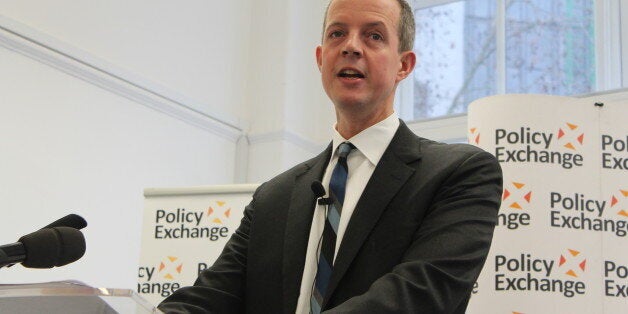 A senior Conservative minister has risked opening up a party rift after lashing out at the "inhuman" application of benefit sanctions, a regime overseen by Iain Duncan Smith.
Business minister Nick Boles, a close ally of David Cameron, also told constituents that the way sanctions are applied in some cases needed "to be looked at", despite the government's official stance being that there is no need for a further review of the system.
"With some of these cases it seems to me that there is an inhuman inflexibility that is imposed on them … The sanctions are a worry, and do need to be looked at," he told group of charity volunteers, as reported by his local newspaper, the Grantham Journal reported.
Nearly 500,000 people have had their benefits suspended for a period of time, with 2,000 people barred from claiming for three years.
Boles warned that it was unlikely any changes could be made for the election, saying: "In the run up to the election there is not a lot we can do, but we can get the case studies together where the sanctions seem to be most unreasonable … The beginning of a parliamentary term, when people are looking at things afresh, is the best time to make a change."
He added: "I do understand why there needs to be a disciplined system and there needs to be a process they go through, but I do think there are too many of these cases where it does seem inhumanly inflexible."
The Department for Work and Pensions (DWP) has so far defended the regime, with senior official Neil Couling causing controversy after he argued that sanctions can provide a "welcome jolt" to those affected.
However, Boles was less pointed when the Guardian asked if his comments meant he backed a review of the system, saying: "Benefit sanctions are an essential part of our reforms to end the something-for-nothing culture and they have helped record numbers of people back into work since 2010. I am a strong supporter of them in both principle and practice – those who can work, should work.
"Of course, we need to make sure that the decision to impose sanctions is properly applied and employment advisers work hard to make sure special circumstances are taken into account."
As the furore built, Boles was forced to withdraw his attack on the "inhuman" sanctions regime, with Downing Street saying that the Prime Minister still has "full confidence" in him.