zero2infinity wants to record the total solar eclipse using a high-altitude balloon covered in GoPro cameras.
The company will fly out to Svalbard where the eclipse will be absolute. They'll then launch the balloon and record the entire event from extremely high altitudes -- getting a view of an eclipse that has never been seen before.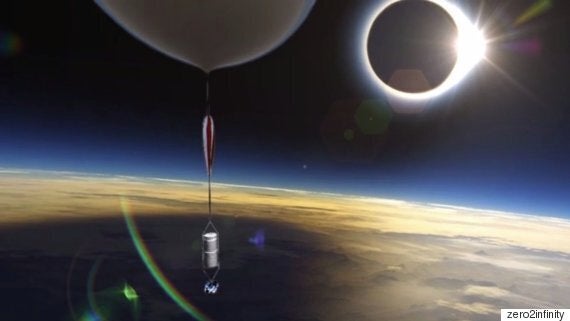 Currently seeking funding on Indiegogo, zero2infinity is asking for €25,000 to travel, launch and then recover the balloon (the hardest part) once it descends back to Earth.
How To Watch The Total Solar Eclipse:

Astronomers believe the eclipse will begin in London at 8.45am, it will then reach its maximum eclipse at 9.31am with normal service being resumed at 10.41am.

If you want to witness the event the most obvious concerns are also the most dangerous. Do not try and watch the event using the naked eye. Because there are no pain sensors within the eye you won't even know the damage has been done until it's too late.

Be safe, use some form of dimming lens. It's likely that they'll be available to buy or obtain closer to the date.
As the moon completely covers the sun it'll cast two shadows; the smaller and darkest shadow will occur in the North Atlantic, so if you're hoping to see day turn to night, then you'll need to head as far north as the Faroe Islands or Svalbard.