Harrison Ford has been injured after the 'Star Wars' star crash-landed the small plane he was piloting on a golf course in Los Angeles.
Two doctors who were close to the scene rushed to help the actor, who was then taken to hospital.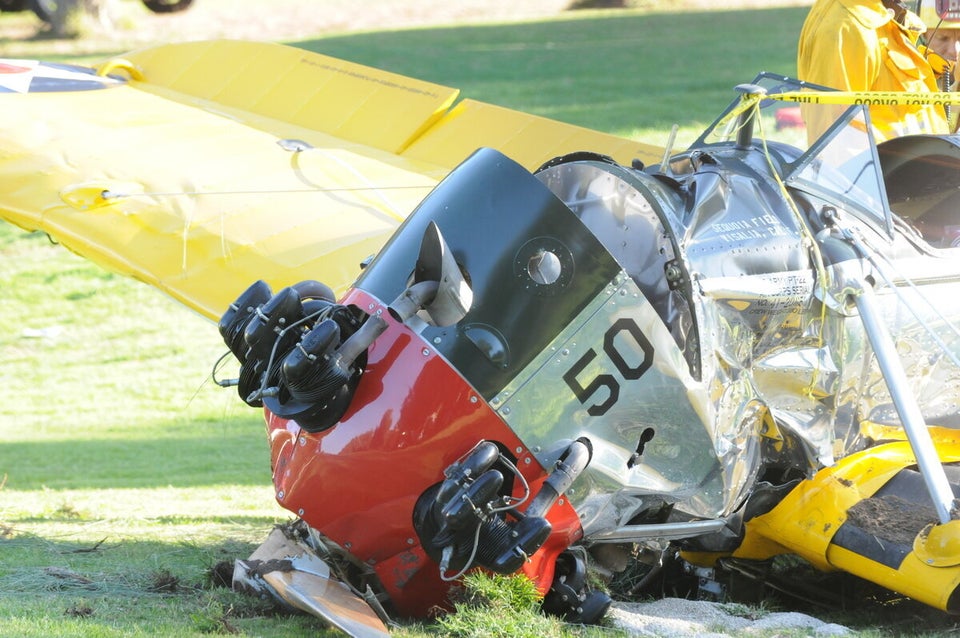 Harrison Ford Plane Crash
A crash witness said: "He was talking a little and there was a huge gash on his head."
Elaine Miller, who was golfing at the time of the crash, said: "He was able to speak, he expressed that he was in pain, which was no surprise.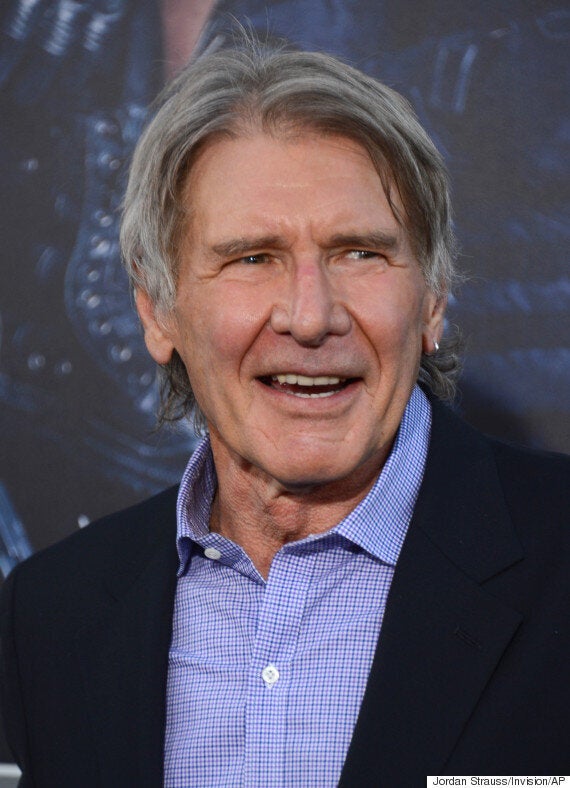 "He had a significant head wound. He asked someone to hold his legs up, and people were just saying, 'you're okay, the fire department is on its way,' and once police and fire started to arrive, my friends and I sort of backed away and went to the other side of the course to give them room."
The actor was said to be stable in hospital last night.
His publicist later released a statement, which read: "Harrison was flying a World War II vintage plane today which had engine trouble upon take off.
"He had no other choice but to make an emergency landing, which he did safely.
"He was banged up and is in hospital receiving medical care.
"The injuries sustained are not life threatening, and he is expected to make a full recovery."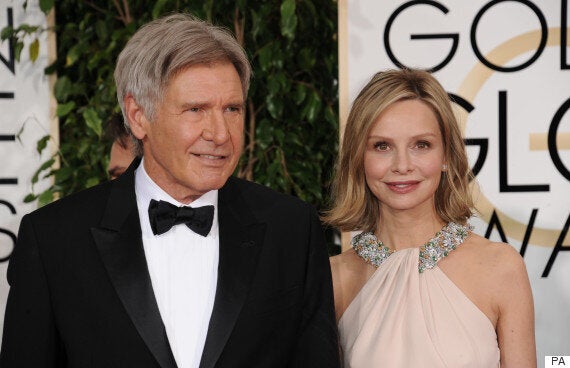 Harrison Ford with his wife Calista Flockhart
The 72-year-old actor, who is married to 'Ally McBeal' star Calista Flockhart, has spent much of the past year recovering from a broken leg, incurred when he had an accident on the 'Star Wars' set in Pinewood, Berkshire, UK.
A door of the iconic Millennium Falcon was said to have fallen on him, and filming had to be rescheduled while he recovered.
Harrison is one of the original stars of the trilogy returning to the big screen for JJ Abrams reboot, alongside Carrie Fisher and Mark Hammill. The film is scheduled for release on Christmas Day this year.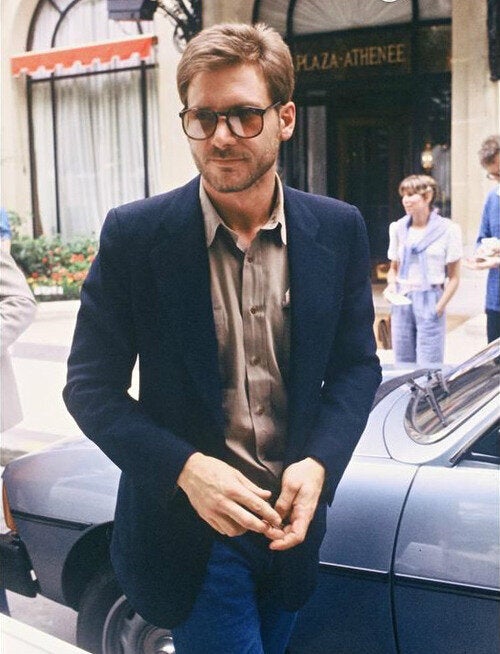 Harrison Ford Style