Remember when Justin Bieber used to wear a shirt? No, us neither, and he's stripped off once again for a brand new photo-shoot to show off his toned and tattooed torso.
SEE MORE:
In a revealing new interview with Men's Health magazine, which features a shirtless Biebs on its cover, the former child star admits that growing up in the public eye has caused him to "miss out on" certain experiences that most adolescents go through.
He explains: "I had to grow up so quick… And it was almost like I grew up for the public but I didn't necessarily grow up. There were things I had to do, as far as the way I had to make relationships, and conversation, but as far as actually growing up, there were a lot of things I missed out on."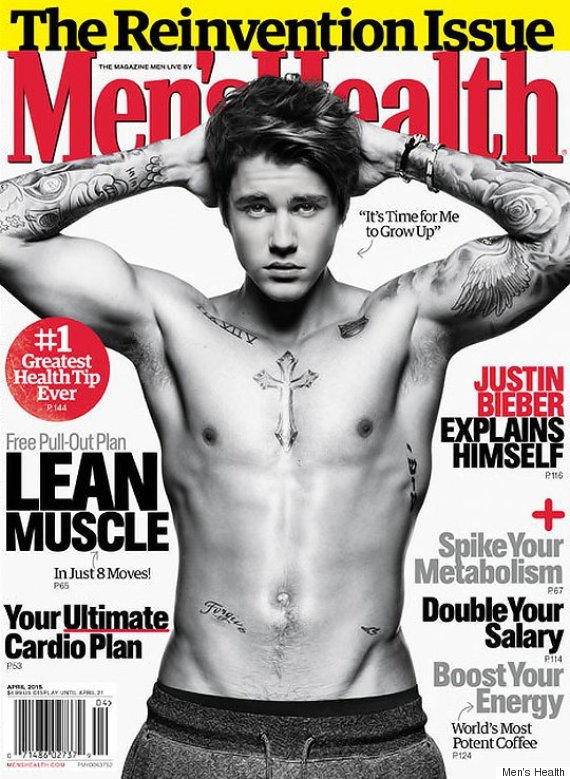 Justin covers Men's Health
Justin released his first single, 'One Time', when he was just 15 years old, after being discovered singing on YouTube by Usher.
Having just turned 21, The Biebs also admits that he's pleased that all the working out he's been doing is finally being recognised, claiming: "I love the fact that I got in shape the past two years and I'm finally getting recognition for it."
Earlier this year, Justin was unveiled as the new face (and body) of Calvin Klein, posing in just his underwear for the fashion giants.
Read Justin's full interview in the April issue of Men's Health magazine, which hits newsstands on 10 March.
LIKE US ON FACEBOOK | FOLLOW US ON TWITTER