When Martin Sheen played President Bartlett in 'The West Wing', his character was so full of honour, wisdom, wit and spirit that his many fans wished that Jed Bartlett could be transported to the real-life Oval Office.
Watch our full interview with Martin Sheen above...
The veteran Hollywood star sat down for a chat with HuffPostUK for the WE Day 2015 celebration at Wembley, and it turns out, despite his many political exploits, including being arrested for his social activism an impressive 66 times, he's not one of those wishing him into high office.
"If I was the president I would demand a recount," he chuckled. "There must be some mistake here. I could never be president, because I'm a pacifist, and to be president you have to be willing to kill, unfortunately."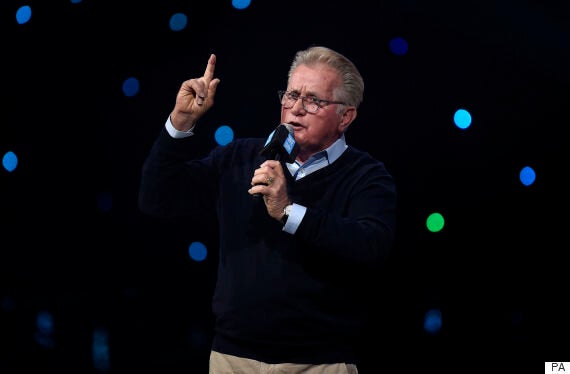 Martin Sheen in full flow during a passionate speech at this year's WE Day event
As a tireless West Wing-nut, I was unable to resist asking how Mr Sheen would spend an imaginary 24 hours at the head of his own administration. He could have joked this away, but instead...
"I would just, as president, attend the first demonstration against polluting the environment, the next demonstration against gun violence and against the gun lobby and the next demonstration against abuse of children and the sex trade," he offered.
"And I would strengthen the unions, I would do all the things that have crushed us for the better part of the 20th century and into the 21st century. The poor have been crushed. I would just try to stand with them and say, the majority of the people of the world, the 1% have prospered off your labour and your suffering and I would stand with you. I'm with the 99%. I would call myself the 99% administration.
"I wouldn't be able to make many changes, but I'd have a hell of a good time trying."
Watch our full interview with Martin Sheen above...
Martin Sheen was one of the guest speakers at this year's WE Day UK, now in its second year, which welcomes children from all over the country, not by them buying a ticket, but by each making their own contribution to social change. Speaking on stage after our interview, Martin told them, "I hope each and every one of you finds something worth fighting for."
All the pictures from WE Day UK here...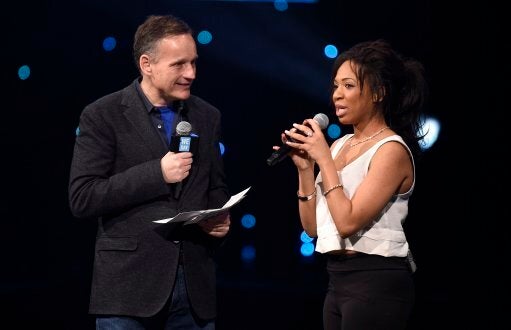 WE Day 2015